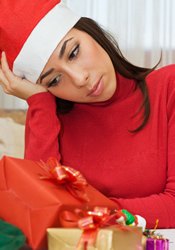 Case of the Holiday Blues? Mindset Matters!
Because positivity will make you healthier (and more successful) this holiday season, because we can only truly be as comfortable, confident, stylish and positive on the outside as we are on the inside, and because perhaps somehow you can relate, I wanted to share with you a practice that has changed my life. I hope it will change yours too!
Have you ever committed to a Gratitude Challenge?
I just completed a 30 day challenge, and boy…I'm glad I did! I had a few unexpected bumps in the road during November and it was beautiful to have an acute awareness of the benefits that having a "positive" mindset offers.
Let me share part of my back story so you'll understand how I came to learn about this gratitude challenge!
I haven't always enjoyed the holiday season. As a matter of fact, it used to be a source of anxiety with the reminder that I don't really "fit in" with my family. Would they invite me to celebrate? Even if I did sit at the dinner table, would they even "see" me? Would they reach out with a call – or now, a Face Book message just to say "Hello!"?
These sorts of lingering questions would have me completely wound up, feelin' anxious and blue well before the holiday season kick off…I was focusing on the negative.
Does this resonate with you?
Perhaps it's not about your family, but it's about the circle of friends you do or do not fit into, or the "If only" syndrome that keeps positivity at bay and steals your joy and merriment:
"If only I had a boyfriend or partner, I would be happy."
"If only I had my dream job, I would be more fulfilled in life."
"If only I was prettier, funnier, more outgoing, or _________ , I'd have a lot more going on during the holidays.
IF ONLY.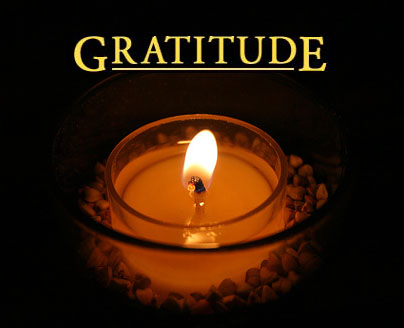 Well, I could have been the poster child for that story line as well. As a matter of fact, I was so blue back in 2001, I had to do something about it.
That's when among other things, I started a private 30 Day Gratitude Challenge. I kept a daily journal and wrote out all the things for which I was grateful and found that when I focused on the positive things in my life – in spite or the real adversity around me, there wasn't room for self-pity, negativity, or "If only-s".
The benefit?
A healthier and more positive outlook on my day, situation, and life…and I needed it.
Let me get raw with you because I know some of you readers are truly struggling right now and you might be thinking, "Yeah right, lady. My problems are bigger than just cultivating a positive mindset of gratitude."
The Impetus for the Gratitude Challenge – 2001:
I was coming out of a DV marriage and experiencing extreme isolation and a lack of security (physically, emotionally, financially, and spiritually). I found it was not uncommon for me to think my soon to be X was going to bust through the front door. With many anxious and sleepless nights and some mild depression, I was also enslaved to the thought that I was going to end up homeless and on the streets. While I was homeless for a short period of time, I eventually learned to write:
"I am grateful for the roof over my head."
"I am grateful for a calm spirit and sleep last night."
"I am grateful for LifeWire's support group that understands what I'm going through and gives me a safe place to process my experience."
"I am grateful that I mustered up energy and took a walk today (after learning that exercise releases endorphins and will help my mental health)."
Did I have legitimate concerns?  Absolutely- and so might you – yet, eventually I learned to find the positive, what there was to be thankful for (there is always something) in the midst of the struggle.  And wouldn't you know it?
It didn't take many days of journaling before I started "feeling better" because I focused on the positive instead of the negative! (Interestingly, it didn't have anything to do with how I "looked" or the clothes I wore.)
As I've continued this practice over the years, I have developed an attitude of gratitude in general, feel more happy, and am able to bounce back from life's setbacks quicker, thus be more successful in business and in life. I want this for you too…not just for the holidays, but beyond!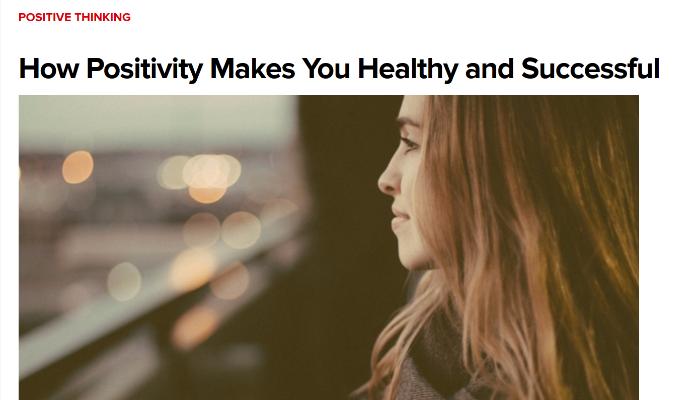 "…Research shows that people can transform a tendency toward pessimistic thinking into positive thinking through simple techniques that create lasting changes in behavior long after they are discovered…they have tremendous power because they retrain your brain to have a positive focus.
These steps break old habits…"
This is *imperative* for our mental health, physical health, spiritual health, and success. (…Read the full article to learn why.)
The reality is, at times the holiday season can bring about a sense of pessimistic thinking- for a variety of reasons, many which are valid. That said, let's head into it equipped with tools and commitment to actively participate in *transforming our tendency toward pessimistic thinking" and create the most positive holiday season we can!
Ready?
3 Mindset Tips to Support You with Your Gratitude Challenge:
1. Create small wins. If all you can do is commit to TODAY vs 30 days, then today it is! …Write out what you are grateful for today and then build on that
commitment for tomorrow. One right small step + another right small step + another right small step will eventually get you where you want to go.
Darren Hardy calls it the compound effect.
2. Give yourself permission to be imperfectly perfect. Don't feel the need to buy a leather bound, embossed journal before you get started. Grab a notepad, heck – even a napkin will do! If you miss a day…uhh, no big deal. No one's judging you. Hit RESET and pick up where you left off.
3. Dress to align from the inside-out. As you experience more positivity, happiness, and confidence on the inside, rock your personal Statement of Style and new found attitude on the outside! Have fun, buy that festive dress you otherwise might not have, rock the glitter and the glam for a change, or wear fabulous colors that reflect your new sense of sparkle and shine!
Super excited for you!
During your challenge, take note of how you are "feeling" and how you're showing up differently in the world. Jot down your observations…and email me. I'd love to learn of your experience and celebrate with you!
UPDATE: 12.6.15
Last night I had my 2nd Annual Celebration of Friendship & Gratitude Party.  Below are my Guests of Honor, as they were knowingly or unknowingly authentic champions, encouragers or collaborators personally of professionally during the 2015 journey.  Because of their contributions, I had a break through year.  What a gift to celebrate, thank them – and connect them with other amazing folks! (Just another way to cement the positivity in gratitude during the holiday :-)!)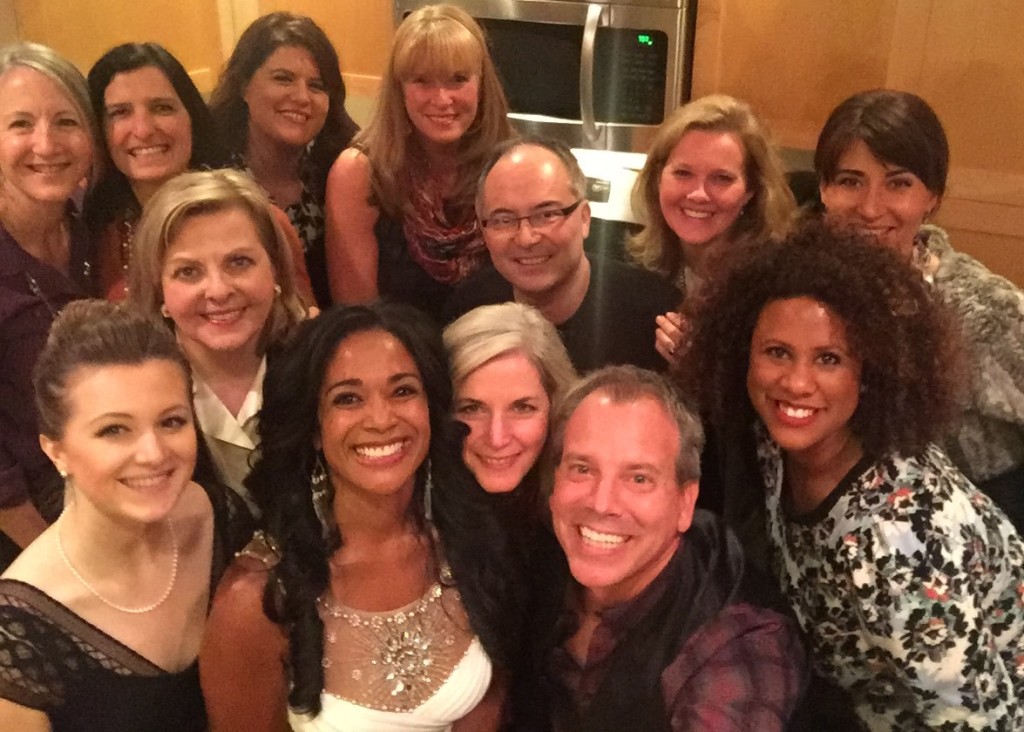 BE CHAMPIONED in YOUR STYLE, BRAND & CONFIDENCE from the Inside-Out, Kim 
425.503.9885 ~ kim@uniquelysavvy.com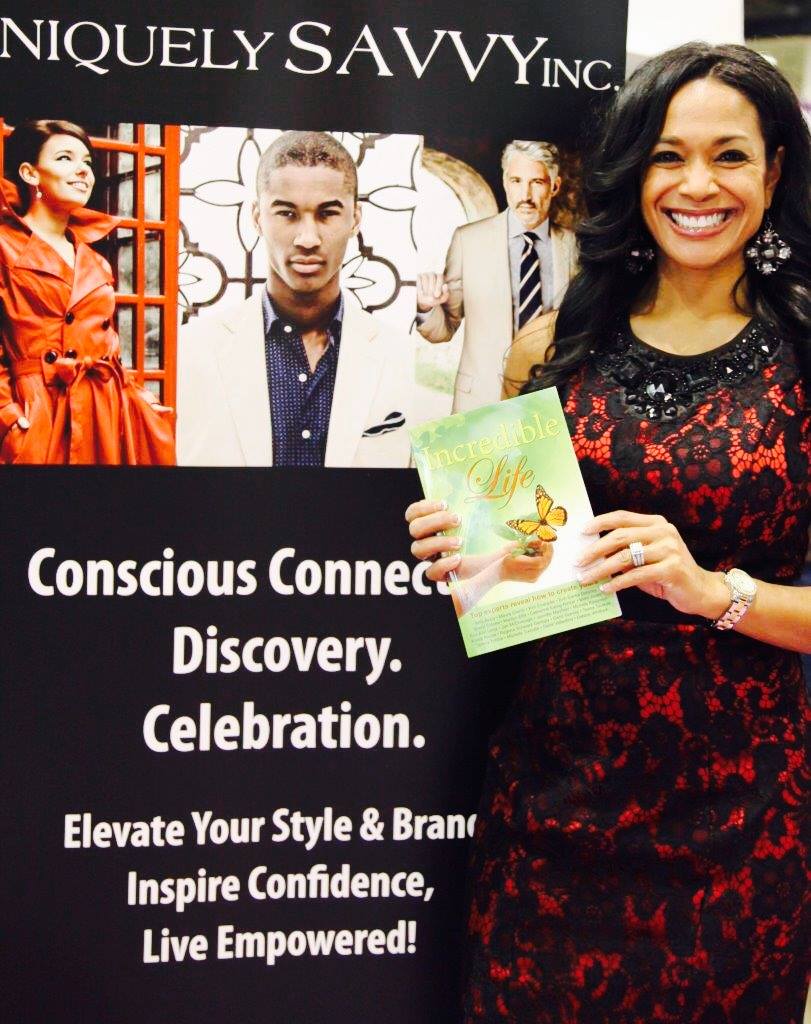 Kim (Crumpler) Peterson is Founder of Uniquely Savvy, Inc and is a Champion of People who desire a conscious connection to BEing their best and dressing their best to align from the inside-out!  Kim works with individuals, teams, and organizations to elevate authentic personal brands and style, inspire confidence, and live more empowered so that they can attract more of who and what they want in business and in life!  As a keynote speaker, workshop facilitator, and personal brand & style consultant, she works tirelessly, decisively and thoughtfully to bring about holistic and goal oriented solutions to those she's honored to serve.
You're invited to join the conversation on Uniquely Savvy's Facebook business page, LinkedIn or Twitter or give a jingle for a complimentary phone consult.  Available for keynotes, workshops, and girlfriend parties, the programs your participants will love range from personal style & confidence, to professional image and branding, to hope, freedom, faith, and living an incredible life in spite of adversity. Kim co-authored, "Incredible Life: Top Experts Reveal How to Create Yours".