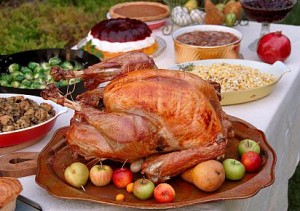 Mary's Place: "Empowering Homeless Women & Children to Reclaim Their Lives", is a community based organization in Seattle.
Team Uniquely Savvy was honored to be waitresses and serve Thanksgiving dinner to the women and children of Mary's Place. We sang and chatted with the families; everyone had a wonderful time.
The Team:
Thank you to all who gave their time….and smiles….to bring holiday cheer to the guests of Mary's Place. Our team of 10: Betsy Weyer, Paula Gottlob, Jenn Clark, Kim Crumpler, Kim McGee, Linette Falque and the Gordon family – Kevin, Stacy, Sean and Kaci.
What a joy to watch the kids play, adults smile and share stories with the volunteers, and listen to the voices come together while singing Christmas carols. Humbling on many levels…We found that in serving each other in community…everyone is blessed, the givers and the receivers.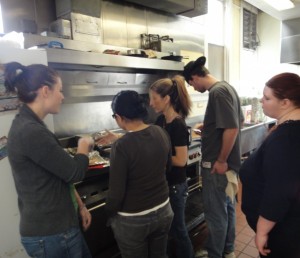 Dawn, Owner of Guiltless Gourmet in Monroe, cooked turkey, sweet potatoes, mashed potatoes, beans, and more…..Mary's Place guests were beyond thankful!
Personal Highlight:
C.A. yelled to me from across the room, remembering me from a couple of weeks ago.  She is a vibrant young woman, who said, "Anyone can find themselves homeless. No one is above it – thank you for not looking down on us and for coming back……"
She is so right.  Anyone can find themselves homeless.
Interested In Learning More?:
Visit http://marysplaceseattle.org/Marys_Place/Home.html
Championing YOU, YOUR BRAND, and YOUR STYLE from the "Inside-Out" – Kim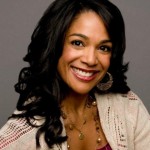 About Kim
Kim Crumpler is Founder of Uniquely Savvy, Inc and is an 11 year veteran Personal Style & Branding Coach, Personal Shopper, Author, and Speaker. An expert, Kim delivers results and is passionate about helping men & women BE comfortable and confident in their own skin, look and feel amazing, and attract more of who and what they want in life! Kim invites you to: Join the conversation on Uniquely Savvy's facebook business page, call her for a phone consultation to determine how you will best benefit from her expertise, or book her to speak at your upcoming event. Available for keynotes, workshops, seminars, and girlfriend parties, the programs your audience will love range from personal style, to professional image and branding. Additionally, Kim co-authored, "Incredible Life: Top Experts Reveal How to Create Yours", and speaks to a variety of audiences on personal empowerment – bringing inspirational messages of hope and sharing practical tips and tools learned on her inside-out, "From Fear to Freedom" journey. Contact Kim @ 425.503.9885 or learn more at www.uniquelysavvy.com.