Did you know that today is National Philanthropy Day? …I didn't!
..Seems then, the perfect day to share some good news and invite you to join Uniquely Savvy in some lovely ways to incorporate community, fun, fashion, and giving back this holiday season!
Having been blessed to receive practical support when I needed it as a child, and again as a grown woman, I'm honored to pay it forward. If you're interested in participating with some folks in the Seattle area, check out the opportunities below -would love to serve alongside you! ~ Kim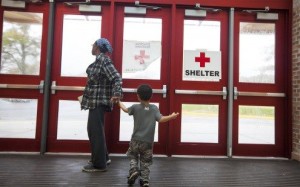 Red Cross
10% of all Uniquely Savvy sales for November is donated to the Red Cross to support the relief efforts for hurricane Sandy.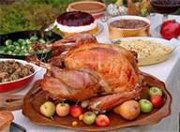 Helping Hands:  Mary's Place
Uniquely Savvy's team will be helping serve Thanksgiving dinner to the beautiful women and children of Mary's Place who are in transition (This Saturday from 11 AM-2:30 PM.)    Our team currently has 21 volunteers and we always have room for one more!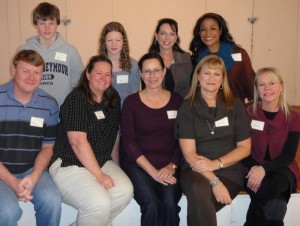 Our 2011 Mary's Place Helping Hands Team
Beauty Night Out:  7-10 PM, November 30th
 Beauty Night Out is an extraordinary beauty event that offers savvy women an evening of wine, spectacular shopping and outer pampering. Indulge and splurge on luxury skincare products, beauty treatments, hair and makeup, eyelashes, waxing, fashion advice & jewelry.  *10% of all Uniquely Savvy sales for November are donated to Hurricane Sandy's relief efforts through the Red Cross.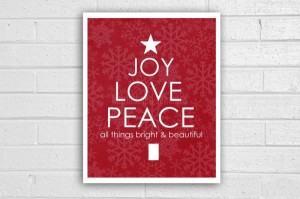 Keepin' the Spirit Alive:  Adopting Jacob's Family for Christmas
For the last several years, Uniquely Savvy has partnered with Eastside Domestic Violence to adopt a family for Christmas. This year, we are partnering with Power Chicks International, Mesa de Vida, and  The Feminine Face of Money in adopting a local & personally known family in need for the holidays. Uniquely Savvy's team is collecting donations to bless Jacob's little sister, Sophia Interested in knowing more?  Click on the link above for all the details.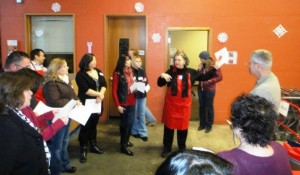 Hopelink:  Santa's Personal Shoppers
 If you like shopping….or always wanted to be a personal shopper, this might be up your alley!  We'll work together with the clients of Kirkland's food bank (will temporarily be a gift bank) at 12 noon on December 18th. We'll be helping Grandmas and pas, moms and dads, and more…to select donated gifts for the loved ones on their list. This was a fantastic exchange of giving and receiving last year, hope you can join us this year! ("Event" with to be created soon with more details…)
Okay folks, hope you are having a beautiful November…How's your "30 Days of Gratitude" Challenge" coming along?
Championing YOU…Your Style, Brand & Confidence from The "Inside-Out", Kim
Desire more?
Kim Crumpler is Founder of Uniquely Savvy, Inc and is an 11 year veteran Personal Style & Branding Coach, Personal Shopper, Author, and Speaker. An expert, Kim delivers results and is passionate about helping men & women BE comfortable and confident in their own skin, look and feel amazing, and attract more of who and what they want in life! Kim invites you to: Join the conversation on Uniquely Savvy's facebook business page, call her for a phone consultation to determine how you will best benefit from her expertise, or book her to speak at your upcoming event. Available for keynotes, workshops, seminars, and girlfriend parties, the programs your audience will love range from personal style, to professional image and branding. Additionally, Kim co-authored, "Incredible Life: Top Experts Reveal How to Create Yours", and speaks to a variety of audiences on personal empowerment – bringing inspirational messages of hope and sharing practical tips and tools learned on her inside-out, "From Fear to Freedom" journey. Contact Kim @ 425.503.9885 or learn more at www.uniquelysavvy.com.