Happy New Year!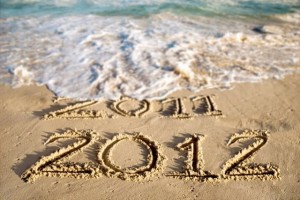 "Every day do something that will inch you closer
to a better tomorrow." –Doug Firebaugh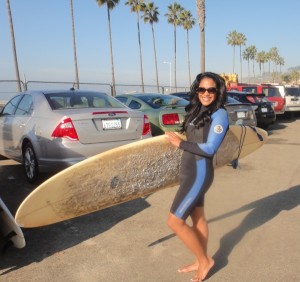 (My Business Coach, Brian Traichel, gave me my first surf lesson
 @ La Jolla Shores in San Diego…Thanks Coach!)
It's a brand new year full of tons of possibilities!!!  It's always such an exciting time, isn't it?  A time to reflect, dream, set goals and….achieve them.  
Question:  This is your life, are you who you want to be?  If not, what will you create for yourself stylistically, relationally, or professionally this year?  How do you plan to live your best from the inside-out in 2012?
Time to Take Action
I'm super excited to already be in motion, planning for a fantastic year & wanted to encourage you too.  Take some time to get clear and write out what you want your life (stylistically & beyond) to look like in 2012.  What can you build on from 2011?
The benefits?
 You'll have a road map for living out an intentional, fulfilling, and purposeful year.
You'll have a reference to keep you on track if you start to get overwhelmed with life and all the possibilities, choices, or demands.
You'll be able to make decisions based on what you really want vs. what might just be a whim.
You'll hopefully be able to look back at 2012 in review and feel like you accomplished that which you set out to (even if adversity stepped in your way)!
…What better time than now, to set your intentions for how you're going to show up to be a better, stronger, more stylish, inside-out version of you?   What better time than now to move into action?
Tips for Achieving Your 2012 Intentions/Goals 
1.  Here's to 2012 being YOUR personal best year ever!  No matter how you choose to create it, remember that you don't have to dive into  accomplishing it all at once.  You can take one small, consistent step at a time.  The compound effect of this practice will get you where you want to be in no time at all!
2.  Surround yourself with positive associations and people.  It will be good to build community or master mind groups with like-minded individuals who share a reciprocal spirit.  When working toward goals, two is typically better than one as you can exchange ideas, encouragement, accountability, and inspiration.
3.  Give yourself permission to make mid-course adjustments when needed!  Your goals don't have to be rigid. Move toward that which you want to achieve, but also occasionally pause to see how things are, or are not, aligning well.  Whenever you take one step forward, another piece of the puzzle is revealed and you have new information to guide you.  Sometimes a change in direction or rhythm is required….that's okay.    Allow room for change and redirect as necessary.
To Your Continued Success & Happiness in 2012,
Kim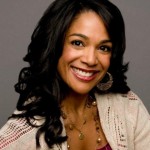 Desire more?
Kim Crumpler is Founder of Uniquely Savvy, Inc and is an 11 year veteran Personal Style & Branding Coach, Personal Shopper, Author, and Speaker. An expert, Kim delivers results and is passionate about helping men & women BE comfortable and confident in their own skin, look and feel amazing, and attract more of who and what they want in life! Kim invites you to: Join the conversation on Uniquely Savvy's facebook business page, call her for a phone consultation to determine how you will best benefit from her expertise, or book her to speak at your upcoming event. Available for keynotes, workshops, seminars, and girlfriend parties, the programs your audience will love range from personal style, to professional image and branding. Additionally, Kim co-authored, "Incredible Life: Top Experts Reveal How to Create Yours", and speaks to a variety of audiences on personal empowerment – bringing inspirational messages of hope and sharing practical tips and tools learned on her inside-out, "From Fear to Freedom" journey. Contact Kim @ 425.503.9885 or learn more at www.uniquelysavvy.com.