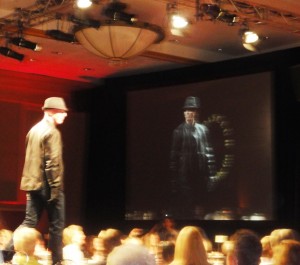 As promised, here is the skinny + pics…..The Fashion Show & luncheon was to benefit Gilda's Club Seattle.  Big congrats!  They are celebrating 10 years of serving people touched by cancer!
BIG CELEBRATION & GRATITUDE:  Jayne Selby past corporate client turned friend, has beat breast cancer!  We reminisced about how when she got her news I had just made it through my breast health scare – we are both SO grateful.  Anyway, Jane hosted the table and invited me…..I was in for a real treat!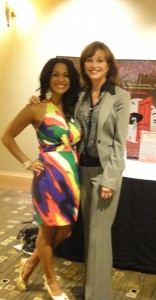 Cancer survivors from 2 years old to an elegant woman in her 80s were the show models: They all had amazing victory stories -even more amazing spirits.  One gal had just gotten out of the hospital that week!  From breast cancer to prostrate, and many in between, these champions were all heroes.  AND they all were so…smiley, infectiously smiley!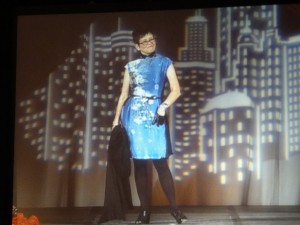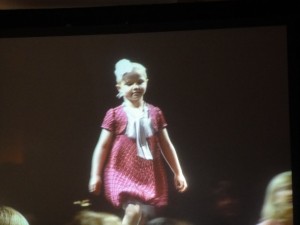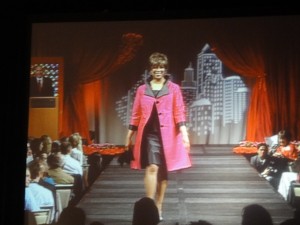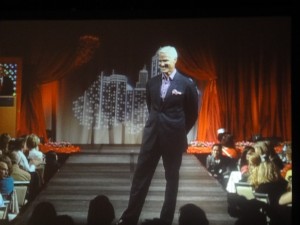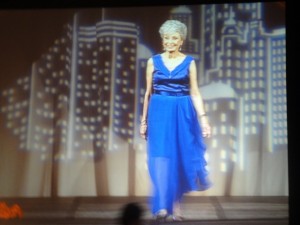 DESIGNERS:  Each model was wearing outfits by local designers.  Fashion Star's Lizzie Parker and Lisa Hunter showcased their designs.  One of my favorite show designers was Elizabeth Roberts of WRAPHABILLEMENT.  Her jackets are beyond timeless, stylish, performance based, and innovative.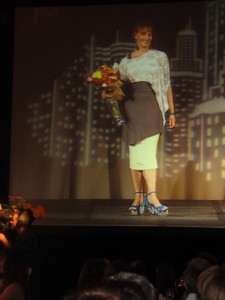 Fashion Star's Designer: Lizzie Parker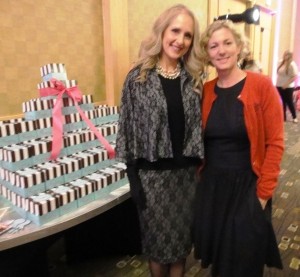 Fashion Star's Designer Lisa Hunter (in red) & model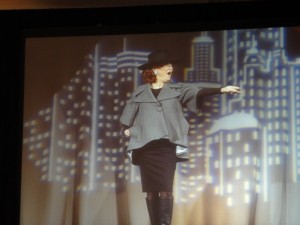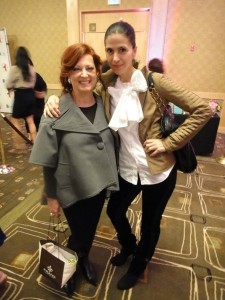 Designer, Elizabeth Roberts of WRAPHABILLEMENT & model (in gray).
EVENT CHAIR DECOR:  Count Kody set the mood and the stage for this full house event, and really brought the space to life.  Below you can see his table…..(If you're looking for an event planner/decorator?  Do yourself a favor and check out Count Kody!)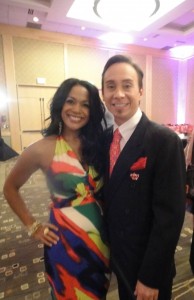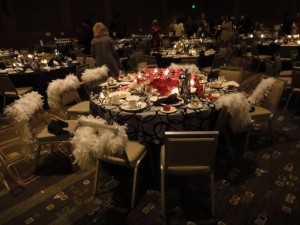 SPECIAL SHOUT OUT:  Thanks to the Count who invited me as his special guest to the VIP reception to meet actress, Cynthia Nixon….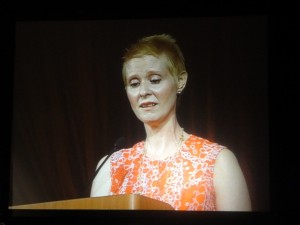 Cynthia, the luncheon keynote, was spreading inspiration on so many levels….
A cancer survivor herself, one of the things I found profound: While writing her speech, she was telling us that cancer patients don't need this. They don't need that. What they need is_________. Then she said, "I realized who am I to determine what any one person needs?….."
She challenged us all….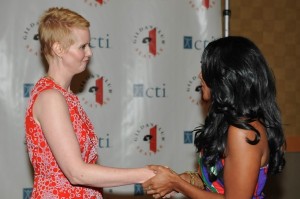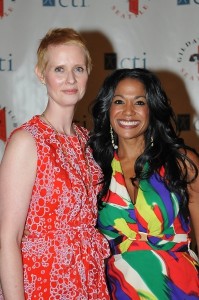 Hope you enjoyed, check out our local designers and let me know what you think!
Championing YOU…YOUR CONFIDENCE, BRAND, and STYLE
From The "Inside-Out", Kim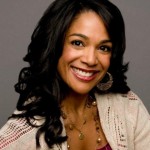 Desire more?
Kim Crumpler is Founder of Uniquely Savvy, Inc and is an 11 year veteran Personal Style & Branding Coach, Personal Shopper, Author, and Speaker. An expert, Kim delivers results and is passionate about helping men & women BE comfortable and confident in their own skin, look and feel amazing, and attract more of who and what they want in life! Kim invites you to: Join the conversation on Uniquely Savvy's facebook business page, call her for a phone consultation to determine how you will best benefit from her expertise, or book her to speak at your upcoming event. Available for keynotes, workshops, seminars, and girlfriend parties, the programs your audience will love range from personal style, to professional image and branding. Additionally, Kim co-authored, "Incredible Life: Top Experts Reveal How to Create Yours", and speaks to a variety of audiences on personal empowerment – bringing inspirational messages of hope and sharing practical tips and tools learned on her inside-out, "From Fear to Freedom" journey. Contact Kim @ 425.503.9885 or learn more at www.uniquelysavvy.com.