This one thing I do, forgetting those things which are behind, and reaching forth unto those things which are before. – Biblical Quote
Today's quote had me thinking on many levels. Stylistically, I often work with individuals who have reached their fitness goals, but still see themselves as they were BEFORE having lost weight. Because of the inability to "forget those things which are behind", they continue to shop and dress for the bigger sizes and silhouettes of their past. Does this sound like you or someone you know? It's actually not that uncommon. (Don't worry, you can learn how to dress your new body to fit and flatter, expressing your "WOW!" – in no time at all!)
The art of dressing well truly implores us to have a paradigm shift in our thinking so we can be open enough to try new things. BTW, body image issues aren't the only obstacles from our past that we hold onto.
What else might get in the way?

*"That reminds me of my grandma."

*"My mom always made me wear dresses, so I never do now."

*"The kids used to make fun of my ____________, so I never wear patterns anymore."

*"I don't like to take photos -someone made fun of me once and told me I had a dorky smile."
You get the drift. The challenge? Your "never" is going to forever keep you stuck in what was, instead of what is today, and what can be -tomorrow. To get started on your own, raise your personal awareness. List out some of the stylistic old tapes you keep playing in your mind. Challenge your thinking here and if you want to, see how you might be able to make some adjustments.
The Good News?
Today is your day! Give yourself permission to forget about the things of the past and explore the style possibilities of what's before you right now.
…It's been profound to see how clients look, feel, and show up in the world differently after having said, "YES!" to the possibilities and themselves.
Client Spotlight: A Real Time Example
What's just coming to mind for me is having recently worked with a beautiful woman who said this, "I was never going to look like the models that I was surrounded by in LA, so I purposefully dressed poorly and hid under my clothes so people really couldn't even begin to compare me to them." -This became her shield to block the the pain of comparison and judgment. Recently, she made a choice for herself. She stepped into Uniquely Savvy's Training Camp, -explored, discovered, took ownership – went shopping, saw Stephanie at 7 Salon in Bellevue, and now shows up as the visible, vibrant, and successful woman that she is.
….Imagine the possibilities! Let me know if I can help guide you into this level of inside-out style success……It's one of my strongest talents and I'd be absolutely honored to work with you too!
Championing YOU, YOUR BRAND, and YOUR STYLE from the "Inside-Out" – Kim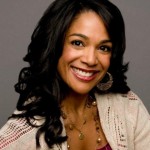 Desire more?
Kim Crumpler is Founder of Uniquely Savvy, Inc and is an 11 year veteran Personal Style & Branding Coach, Personal Shopper, Author, and Speaker. An expert, Kim delivers results and is passionate about helping men & women BE comfortable and confident in their own skin, look and feel amazing, and attract more of who and what they want in life! Kim invites you to: Join the conversation on Uniquely Savvy's facebook business page, call her for a phone consultation to determine how you will best benefit from her expertise, or book her to speak at your upcoming event. Available for keynotes, workshops, seminars, and girlfriend parties, the programs your audience will love range from personal style, to professional image and branding. Additionally, Kim co-authored, "Incredible Life: Top Experts Reveal How to Create Yours", and speaks to a variety of audiences on personal empowerment – bringing inspirational messages of hope and sharing practical tips and tools learned on her inside-out, "From Fear to Freedom" journey. Contact Kim @ 425.503.9885 or learn more at www.uniquelysavvy.com.