Discovering Your Authentic Style: Aligned & Empowered from the Inside-Out
Many of us intend on investing in our personal brand and developing our authentic style but keep putting if off due to the sluggish economy. Now more than ever, it is the time to discover and be at our best. Kim Crumpler, founder and President of Uniquely Savvy, understands our needs and the challenge, and is offering a workshop that will fit most budgets.
Valued at $540, this workshop will be hosted only once at the incredible investment of $97.
This is the perfect opportunity to learn from Kim, an 11 year veteran Personal Style and Branding Coach, Wardrobe Consultant, and Personal Shopper…DISCOVER, REINVENT, or UPDATE your authentic & aligned personal style for work or weekend!
ARE YOU OR SOMEONE YOU KNOW:
• Representing Seattle in GQ and MSN's ranking of the Worst Dressed Cities "In the World"? – Seattle is number 6!
• Lacking confidence and desire a more authentic approach to discovering, reinventing, or updating your personal style?
• Tired of wasting time and money on trends that "don't look like me or reflect my lifestyle"?
• Desiring to enhance your professional presence by visually communicating your brand message more accurately?
• Interviewing, looking to win more business, wanting to look more "datable", or are going through a major life transition?
• A Uniquely Savvy client who hasn't had a personal style checkup in one year or more?
If you or someone you know answered "YES" to any of these questions, are you ready to make a change?
Coach Kim Crumpler of Uniquely Savvy says, "Whether a man, a woman – a novice or experienced, this workshop is for you! Even if you've consulted with a style coach before, if it's been over a year it's likely you've experienced personal or professional change which will influence the way you show up in the world today. Whether a career change, a change in weight, graduation, or the accomplishment of a significant goal, typically a change in mindset follows -as does the need to look at the role of wardrobe and appearance once more."
BE ALIGNED & EMPOWERED from the INSIDE-OUT
Discover your personal style. Uniquely Savvy takes a holistic approach to styling by bringing into alignment your Personal Brand (skills, talents, abilities, professional disciplines, personality and passions – that which makes you unique) and your Personal Statement of style (visual expression). When the two are congruent, mind space is freed up and you are empowered to step into your authentic essence and style, operate out of your core strengths, and attract more out of life. When there's alignment from the inside-out, life is simply better.
*Are you an engineer who loves the arts?
*Are you a busy mom who loves photography?
*Are you retiree who loves traveling the world?
*Are you a professional woman who's visually communicating your success & achievements while maintaining your personal flair and style?
*Are you the executive who is visually communicating your leadership, approachability, and vision?
*Are you a programmer who is visually communicating your technical skills and attention to detail?
What makes you unique? Does the way you dress reflect your passion? Do we get a clue of your personality or talents by what you wear? It is your individual qualities and interests that make you unique and distinct…let that shine!
Once we understand your Personal Brand attributes we summarize and translate them into your Personal Statement of Style and design a wardrobe that feels good and accurately communicates your brand messaging from head-to-toe.
THIS WORKSHOP WILL HELP YOU:
• Determine your unique style & brand attributes surrounding you, your personality, passions, skills, talents, and abilities
• Explore how those attributes fit into the making of your Personal Brand message- what you contribute to the world professionally or
socially
• Create your unique "Personal Statement of Style" to align with your Personal Brand message
• Translate Your "Personal Statement of Style" into your everyday look from work to weekend
TAKEAWAYS:
• Increased awareness of your unique Personal Brand & style attributes + the know-how for dressing to articulate their essence
• Increased confidence and ownership of your discovered & aligned Personal Statement of Style
• Style vision board or "look book" reflecting your new look
• Tips & ideas for daily expressing your Personal Statement of Style with ease & a sense of excitement
YOUR INVESTMENT?
• Valued at $540 this workshop, "Discovering Your Authentic Style: Aligned & Empowered from the Inside-Out" will be hosted only once for $97 (some supplies required)
RSVP : CALL TO RESERVE YOUR SPOT TODAY FOR "DISCOVERING YOUR AUTHENTIC STYLE" on 10.16.11
LIMITED CAPACITY. (425.503.9885)
• Register by October 14th at 5 p.m. (Visa, MC, Check, or Cash)
LOCATION:
• Windermere Real Estate – Yarrow Bay
3933 LK Washington BLVD NE, Suite 100
Kirkland, WA 98033

SAVE THE DATES FOR OUR 2 FOLLOW UP WORKSHOPS:
• October 23rd, 2 p.m. – The Art of Skillfully Dressing to Fit & Flatter: Learn which colors & silhouettes work to best dress your unique frame/Pre-requisites: None.
• October 30th, 2 p.m. – The Art of Shopping to Pull It All Together: A mini shopping experience at Bellevue Square./Pre-requisites: Workshops 1 & 2.
Championing YOU, YOUR BRAND, and YOUR STYLE from the "Inside-Out" – Kim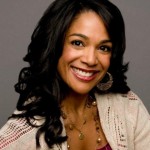 Desire more?
Kim Crumpler is Founder of Uniquely Savvy, Inc and is an 11 year veteran Personal Style & Branding Coach, Personal Shopper, Author, and Speaker. An expert, Kim delivers results and is passionate about helping men & women BE comfortable and confident in their own skin, look and feel amazing, and attract more of who and what they want in life! Kim invites you to: Join the conversation on Uniquely Savvy's facebook business page, call her for a phone consultation to determine how you will best benefit from her expertise, or book her to speak at your upcoming event. Available for keynotes, workshops, seminars, and girlfriend parties, the programs your audience will love range from personal style, to professional image and branding. Additionally, Kim co-authored, "Incredible Life: Top Experts Reveal How to Create Yours", and speaks to a variety of audiences on personal empowerment – bringing inspirational messages of hope and sharing practical tips and tools learned on her inside-out, "From Fear to Freedom" journey. Contact Kim @ 425.503.9885 or learn more at www.uniquelysavvy.com.