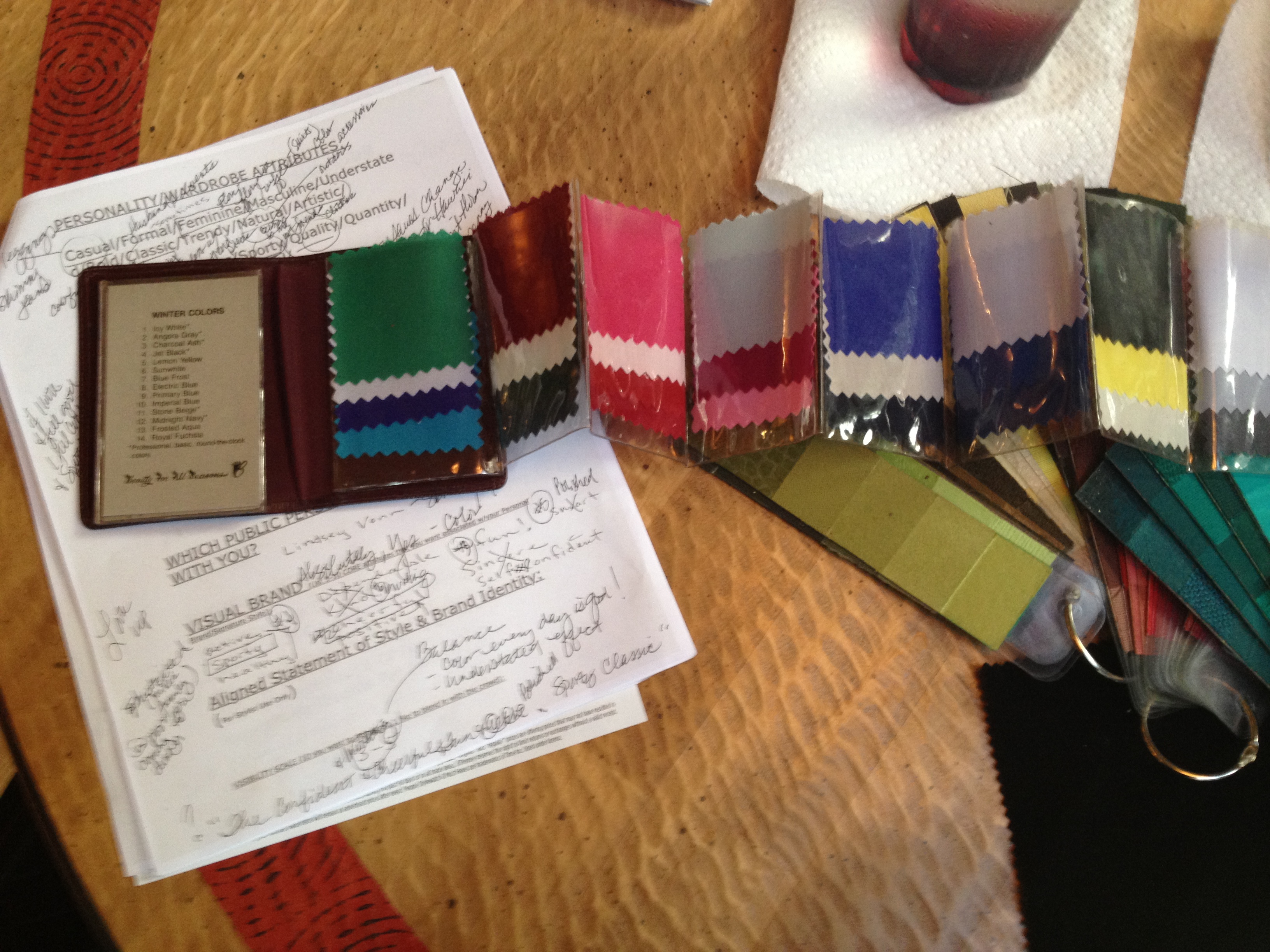 Have you ever had your colors "done"?  While working with this client on her coloring and style analysis, she brought out her mom's palette from the 80's!!!
Remember Beauty for all Seasons?  The funny thing about her mom's colors was that the palette was for a cool "winter" and her mom is actually a warm spring or warm low-contrast fall.  While turquoise was her mom's fave color, she would have been sparklin' and shinin' so much brighter in "aqua", a beautiful sister to turquoise!
The art of dressing for both men and woman include the nuances and uses of color!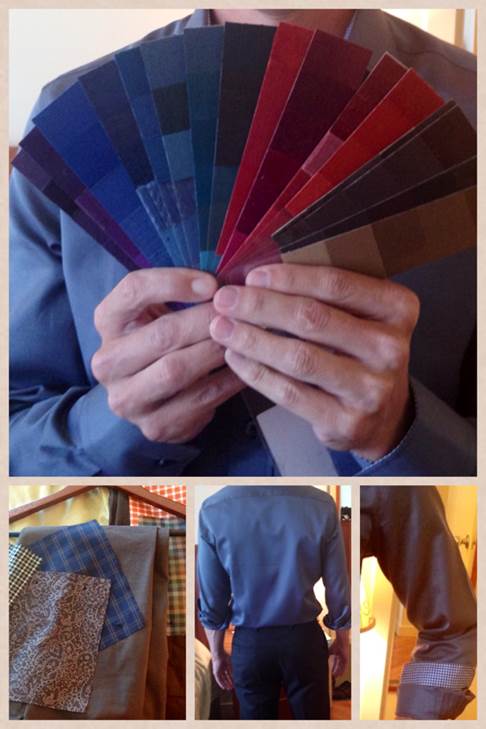 Sparkle and shine with a pop of color and shop with confidence with your Custom Color Compass!  The Custom Color Compass is a color tool showcasing up to 84 of your best neutral and fashion colors based on analysis of your hair, eyes, and skin tones.
With your customized Color Compass by Uniquely Savvy, you will:
Embrace hues that will bring clarity to your skin and harmonize with your personal coloring.Take the hesitation out of buying your "right shade" of the season's latest color trends
Know which neutral and fashion colors to invest in for building your color coordinated &  stylish wardrobe.
Never leave home without it, your Color Compass slips into your purse, bag, or briefcase for shopping or traveling!
If you like the idea of building a wardrobe that uses colors that harmonize with your personal coloring, give me a call to schedule your custom color analysis 425.503.9885.
Championing YOU…YOUR STYLE, BRAND, AND CONFIDENCE
from the "Inside-Out", Kim
Desire more?
Kim (Crumpler) Peterson is Founder of Uniquely Savvy, Inc and is a veteran Personal Style & Branding Coach, Wardrobe Stylist, J. Hilburn Custom Menswear Style Consultant, Co-author, and Speaker.  With a commitment to excellence (not perfection!), Kim delivers results and is passionate about helping men & women BE comfortable and confident in their own skin, step more into their potential, and attract more of who and what they truly want in life! Kim invites you to: Join the conversation on Uniquely Savvy's Facebook business page, call her for a free phone consultation, or book her to speak at your upcoming event. Available for keynotes, workshops, seminars, and girlfriend parties, the programs your audience will love range from personal style and professional image and branding, to success, hope and freedom. Additionally, Kim co-authored, "Incredible Life: Top Experts Reveal How to Create Yours", and speaks to a variety of audiences on personal empowerment – bringing inspirational messages of hope and sharing practical tips and tools learned on her inside-out, "From Fear to Freedom" journey. Contact Kim @ 425.503.9885.