Found this in my "Inbox" and wanted to share it – in case it was of interest to you.  It's  from Gary Polain, organizational architect and Principle of Ozmosis Consulting.  Gary is also the Group Chair of Vistage International where he coaches and advices CEOS in the Seattle area.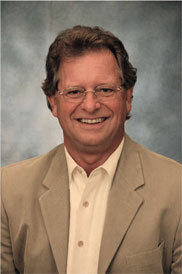 True or False? 
"Everyone in our organization knows the top objectives and understands what's expected of them."
If you're not sure, and those you direct can't answer with 100% confidence that they know how you're keeping score, then you're not getting the performance you expect and it's impossible to hold people accountable.  High-performing organizations cultivate a culture of accountability. 
Consider this a Valentine's Day tip:
Accountability starts by loving someone enough to tell them the truth. 
So don't think you're doing someone a favor by letting them slide. When you have the right leaders on your team, they help you drive accountability. Most people don't want to disappoint their peers. 
You'll know you're developing a culture of accountability in your organization when the problem-solving, encouragement and support comes from a colleague who wants to support a peer who's struggling. But when occasional shortfalls become a pattern of under-performance and colleagues can no longer count on a peer to keep their commitments, it's time to deliver Tough Love. 
…I'm grateful to be a member of Gary's INCONET group where independent consultants meet to mastermind and support each other in business.  I'm also grateful for tough love. It's a good thing!
Championing YOU…YOUR CONFIDENCE, BRAND, and STYLE
From The "Inside-Out", Kim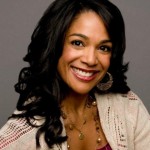 Desire more?
Kim Crumpler is Founder of Uniquely Savvy, Inc and is an 11 year veteran Personal Style & Branding Coach, Personal Shopper, Author, and Speaker. An expert, Kim delivers results and is passionate about helping men & women BE comfortable and confident in their own skin, look and feel amazing, and attract more of who and what they want in life! Kim invites you to: Join the conversation on Uniquely Savvy's facebook business page, call her for a phone consultation to determine how you will best benefit from her expertise, or book her to speak at your upcoming event. Available for keynotes, workshops, seminars, and girlfriend parties, the programs your audience will love range from personal style, to professional image and branding. Additionally, Kim co-authored, "Incredible Life: Top Experts Reveal How to Create Yours", and speaks to a variety of audiences on personal empowerment – bringing inspirational messages of hope and sharing practical tips and tools learned on her inside-out, "From Fear to Freedom" journey. Contact Kim @ 425.503.9885 or learn more at www.uniquelysavvy.com.