Uniquely Savvy had recently been to the Mizell home because Ken experienced Savvy's Boot Camp + Shopping at the Bravern. This pic doesn't reflect his "finished" look, but shows examples of picking pieces that are better aligned with his personal brand and statement of style. Based on our Fashion Friday question today (facebook.com/uniquelysavvy), "How does your home decor reflect your personality or your style?", Cindy asked me if I thought their home reflected their personal style.
Focusing just on Ken's shirt (btw, he'll button one more hole), it's modern classic, but with a "creative – something different-kind of a twist", so he doesn't look like everybody else wearing this look. It has good fit (not always the case for men wearing this type of shirt), has great lines and fantastic style detail in the collar, dovetail hem, and cuff pattern. – I wish you could truly see the pattern here, and feel the fabric. Because it's high quality in both fabrication and construction, the price tag may be a little higher, but it's well worth the investment if it's aligning with his personal brand attributes and lasts longer.
***Good food for thought when considering the cost of something. Ask yourself this, "What is the cost I am now paying to wear ill-fitting clothing or clothing that communicates the opposite of my intended personal brand message?" "Is it costing me business, a promotion, social opportunities, confidence, a misaligned reputation, mental/emotional energy?" (This question has nothing to do with designer labels, by the way – but has everything to do with taking a look at the cost benefit ratio of your buying decisions.)
Cindy has a casual and comfortable feel, is stylishly understated with wedge heels (not shown) and braided satin strap detailing of dusty lilac, white, and gray.
Both Ken and Cindy use texture and unique detailing. "YES", Cindy, both of your styles remind me of your understated, yet very stylish home of dark wood floors, granite counter tops, and unique design. All three showcase: style, comfort, and quality, yet they are all very approachable and inviting. –Nothing is too overdone. The interest comes in the details and just as in your home remodel, Ken's mini wardrobe update is an investment. The good news? When you choose well in terms of fit, silhouette & style plus have quality as your foundation, your investment will last longer, you will enjoy the look and feel much better, and you'll experience the payoff daily!
Everyone: whenever you adjust your style, the trick will be to maintain your visual brand and consistently communicate your right desired message going forward. This practice is about intention, not perfection and I recommend that everyone should have a "check-up" every 6 months to 1 year. Maybe even more often if you've had a major life change: promotion, marriage, divorce, milestone birthday, etc.
Is your look still communicating credibility, confidence, style, quality, leadership, problem solver, or whatever your brand attributes are? If not, what needs to be added, changed, modified, or created?
Great question Cindy, and thanks guys for letting me take an impromptu pic in the dressing room!
Championing YOU, YOUR BRAND, and YOUR STYLE from the "Inside-Out" – Kim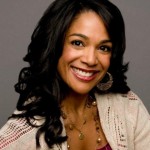 Desire more?
Kim Crumpler is Founder of Uniquely Savvy, Inc and is an 11 year veteran Personal Style & Branding Coach, Personal Shopper, Author, and Speaker. An expert, Kim delivers results and is passionate about helping men & women BE comfortable and confident in their own skin, look and feel amazing, and attract more of who and what they want in life! Kim invites you to: Join the conversation on Uniquely Savvy's facebook business page, call her for a phone consultation to determine how you will best benefit from her expertise, or book her to speak at your upcoming event. Available for keynotes, workshops, seminars, and girlfriend parties, the programs your audience will love range from personal style, to professional image and branding. Additionally, Kim co-authored, "Incredible Life: Top Experts Reveal How to Create Yours", and speaks to a variety of audiences on personal empowerment – bringing inspirational messages of hope and sharing practical tips and tools learned on her inside-out, "From Fear to Freedom" journey. Contact Kim @ 425.503.9885 or learn more at www.uniquelysavvy.com.