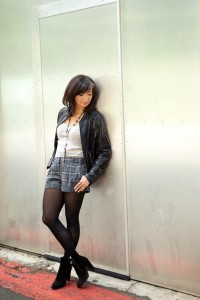 I always appreciate it when people share about their style progress & success -whether we've worked together or not.  When I do have the privilege of collaborating with someone on their personal style & branding, one of my goals is to not only wardrobe them such that they look and feel a-mazing, but also give them sustainable style tools, tips, and tricks for their inside-out style journey.
A huge TREAT (pic above) landed in my inbox from a past client turned lovely friend – Cathy.
"Thought you'd be proud I put this outfit together :)"
I was beyond proud, I was tickled to death and just had to find out more!
Here's how it went down: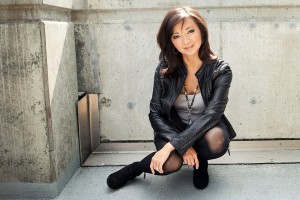 Kim:  WOW, WOW, WOW!  Super stunning, what's the story?
Cathy:  Did a get-in-shape program in June at the gym. End of the program they do a photo shoot for you – hair, makeup, you bring your own outfit. So I pulled that together -without trying on first :(……….. and it worked!
Kim:  Kiddin' me?!!!  Not trying it on at first????……How did you have the confidence to make that move?  Really wanna know!
Cathy:  It was a combo of picking it out late at night and thinking. "What would Kim tell me to do?!"  😉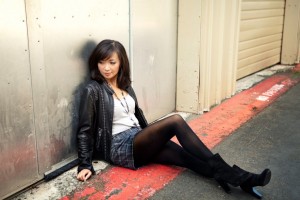 So there ya have it.  From the inside-out, Cathy started with a choice to get in shape.  Everyday she chose to stay committed to the goal.  She chose to surround herself with positive people who could help her; she enlisted the help of a fitness coach.   Her series of small, consistent choices paid off and then…….she got to look like a cover girl for her photo shoot (oh, I guess that was another choice point).
Who do you know who has exercised his/her commitment & confidence muscles to the point of making a choices like that, executing well, and gettin' a result to be proud of?  (The photos create a lasting memory & will celebrate her inside-out efforts forever!  Congrats Cathy, seriously…..well done.)
Cathy's Uniquely Savvy History:  Worked with Cathy a couple of times over the last several years….Set a solid foundation by coaching her up in finding & expressing her personal style, dressing w/the right proportions for her unique frame, and putting outfits together………CLEARLY, I've gotten the pink slip?!  Cathy got after what she wanted &  continues to….stylishly soar!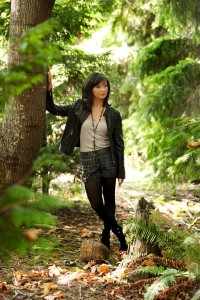 THANKS Cathy, for INSPIRING all of our readers, and for taking a minute to send me that pic.  You made my day!
P.S.  I thought to myself, "Sheeseh, I wanna look like that when I'm a working mom and a wife."  Then I paused to remember, that's my choice too.  From my recent blog, Who's Taking Purposeful Action Today, I thought, "Who do I wanna be?"  -Who do you wanna be?
Championing YOU…YOUR CONFIDENCE, BRAND, and STYLE
From The "Inside-Out", Kim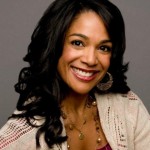 Desire more?
Kim Crumpler is Founder of Uniquely Savvy, Inc and is an 11 year veteran Personal Style & Branding Coach, Personal Shopper, Author, and Speaker. An expert, Kim delivers results and is passionate about helping men & women BE comfortable and confident in their own skin, look and feel amazing, and attract more of who and what they want in life! Kim invites you to: Join the conversation on Uniquely Savvy's facebook business page, call her for a phone consultation to determine how you will best benefit from her expertise, or book her to speak at your upcoming event. Available for keynotes, workshops, seminars, and girlfriend parties, the programs your audience will love range from personal style, to professional image and branding. Additionally, Kim co-authored, "Incredible Life: Top Experts Reveal How to Create Yours", and speaks to a variety of audiences on personal empowerment – bringing inspirational messages of hope and sharing practical tips and tools learned on her inside-out, "From Fear to Freedom" journey. Contact Kim @ 425.503.9885 or learn more at www.uniquelysavvy.com.