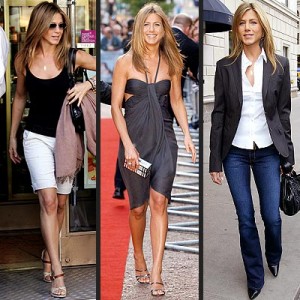 IN JUST 1 HR 15 MINUTES:
This busy, smart & very business savvy mompreneur & wife got her her sexy back in no time at all!…Appropriately sexy, that is -for her every task!  One of her celebrity style icons?  Jennifer Aniston.
VIRTUAL CLIENT'S GOALS:
The overarching goals outside of the virtual consultation were to de-clutter and purge her wardrobe, but she wanted to ensure she didn't toss what was good or keep what was not!  At this stage in her life she wants:  simple – quality vs. quantity, while still being pulled together.  Uniquely Savvy's job was to coach, educated, and equip her with style & knowledge she needed to make the….right…decisions.  Below are some of her key objectives that were met  during her virtual consult:
 Identify key pieces to invest in for her fashion business
Gain knowledge to bring her sexy back
Learn the styles she should invest in for her body shape
Master the concept of layering
ACTION ITEMS DURING THE VIRTUAL CONSULTATION:
Discussed the demo/psycho-graphics of her clients as well as her goals
Discussed her morning & lifestyle routine and determined the kind of time she wanted to allocate for styling
Chatted it up about hair updates
Looked at measurements and analyzed her shape
Cruised around online to give visuals to the silhouettes & accessories that would be best
Reviewed the art of layering well
 Created a mini shopping list of specific must-haves to shop to bring her sexy back!
WHAT THIS VIRTUAL STYLE RAVING FAN HAD TO SAY:
"Thanks, Kim.  I'm excited to have learned what works for me.  It truly is important and wish I would have done it sooner… Gonna try to promote the value of your services to those that I know.  For the 'Regular Jane', I think consulting a stylist is a misconstrued value…a very unrealized necessity.  And as for the entrepreneur…it's a MUST.
THANKS A MILLION,
Savvy Virtual Client – Texas
She was ready.  She made one small, smart choice to explore the possibilities of what could be…….We rocked it out!
Ladies.  Gentlemen.  Are YOU ready?
*Style, branding, and shopping solutions are available for both men & women.  Create your own Uniquely Savvy experience or visit www.uniquelysavvy.com for custom color or body analysis solutions or to review gift package options for the individual who wants a more comprehensive approach to their personal style & brand investment.  Don't forget to check out our "Virtual Style" program!
Championing YOU, YOUR BRAND, and YOUR STYLE from the "Inside-Out" – Kim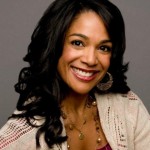 Desire more?
Kim Crumpler is Founder of Uniquely Savvy, Inc and is an 11 year veteran Personal Style & Branding Coach, Personal Shopper, Author, and Speaker. An expert, Kim delivers results and is passionate about helping men & women BE comfortable and confident in their own skin, look and feel amazing, and attract more of who and what they want in life! Kim invites you to: Join the conversation on Uniquely Savvy's facebook business page, call her for a phone consultation to determine how you will best benefit from her expertise, or book her to speak at your upcoming event. Available for keynotes, workshops, seminars, and girlfriend parties, the programs your audience will love range from personal style, to professional image and branding. Additionally, Kim co-authored, "Incredible Life: Top Experts Reveal How to Create Yours", and speaks to a variety of audiences on personal empowerment – bringing inspirational messages of hope and sharing practical tips and tools learned on her inside-out, "From Fear to Freedom" journey. Contact Kim @ 425.503.9885 or learn more at www.uniquelysavvy.com.