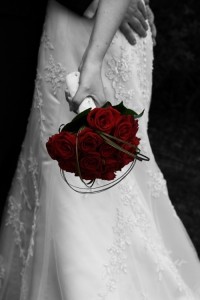 Just off the phone with the bride who wants just the right look and feel on her special day!
Uniquely Savvy's highest goal is to equip each bride in confidently:
*Exploring gown options that will embody the unique feel and theme of her special day
*Getting ideas on the best styles to exquisitely fit & flatter her shape while "feeling classy, casual, and beautiful"
*Being the Belle-of-the-Ball for all of her wedding affairs: bridal showers, bachelorette parties, wedding day
*Selecting & coordinating her honeymoon trousseau so she looks as fabulous as a new bride should
"I want to photo journal all my events"…..Being picture ready is a must!
Uniquely Savvy takes the doubt out for everybody, both men and women – every step of the way! From the Bride, to the bridal party, to the Mother-of-the-Bride and beyond….you and your wedding party will make confident choices & look stunning in your photos for years to come.
SOLUTIONS THAT GIVE CONFIDENCE:
*Style Analysis for Men & Women – from showers, to gown, to honeymoon attire
*Color Analysis & Selection – Bridal party plus…
*Shopping – Discount to designer choices offer a variety of everything you'll need from your gown, to your accessories, to your honeymoon trousseau
*Wedding Day Styling
FOR CONSIDERATION:
*Budget – A predetermined gown budget will allow you the freedom to choose what you love within your price range.
*Look and feel of your dream day….Ask yourself, "On my wedding day, how do I want to look and feel for myself, my husband, my photos?"
*Colors – Which will help you look the most radiant, white or champagne? What colors will flatter most of your wedding party?
*Bridal Party Dresses– Because everyone has a unique shape, consider allowing each gal to choose her own dress within predetermined guidelines.
*The weather and venue – this will help determine the fabric selection and style of dresses that will best complement your wedding season.
For a complimentary phone consultation to determine next best steps, call us (425.503.9885).