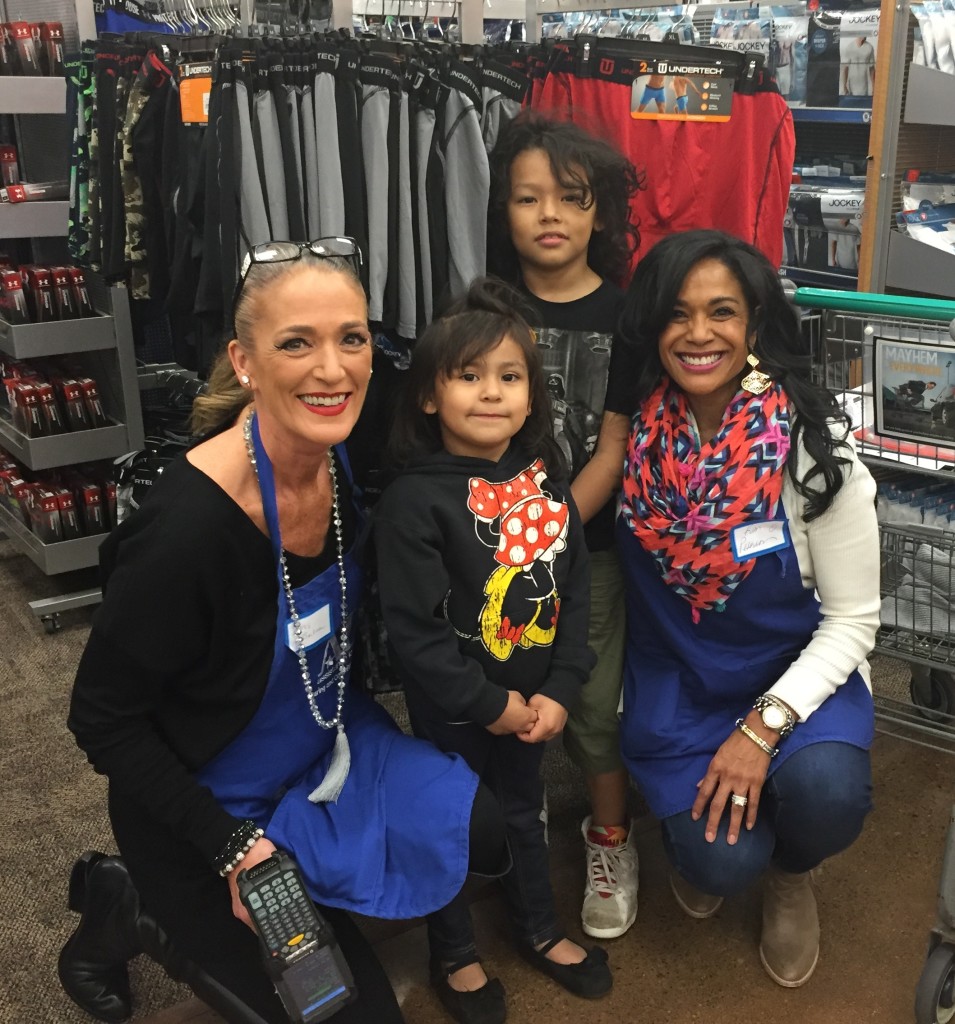 People have long stereotyped folks and put them in boxes.  Whether they are too pretty, too overweight, too poor, or too ________, they make uneducated judgements based on a variety of influences:  ignorance, misinformation, pop culture, or lack of education…and then (mis)treat them according to what they believe.
Some people think that government or community assistance programs are for irresponsible people who just "need to get it together".  I've also heard people say that some folks simply "take advantage of the system" or kindness being offered.  And still yet, I've heard that it "doesn't really make a difference anyway".
Well, I beg to differ.  …And I invite you to challenge the stereotypes and champion truth!
I was a recipient of government assistance as a child, and as an adult I've benefited from the services of LifeWire, formerly known as Eastside Domestic Violence – and The Assistance League of the Eastside through Operation School Bell when my husband and I unexpectedly took custody of my nephew.    …I'm grateful and I absolutely recognize the impact that was made on me when I had resources to fall back on.  Temporary support from organizations that care can bring stability and HOPE to take the next steps when at times, you wonder just how you're going to make that happen.  And that's exactly what the Assistance League of the Eastside does.
Last night I was lucky enough to work my second shift at Operation School Bell!  The aim of the program is to identify students who are experiencing financial hardship in the Northshore, Lake Washington and Bellevue School Districts and provide clothing, shoes and wardrobe support so that students can walk into the classroom and onto the playground feeling a sense of normalcy and dignity.  Though their families are struggling financially for any number of reasons, this program brings both practicality and care.
Last night approximately 78 kids received either a $100 or $120 clothing voucher to shop at Fred Meyer. Some of my favorite stories are below:
NOT IRRESPONSIBLE, MEET THIS MATH CHAMPION!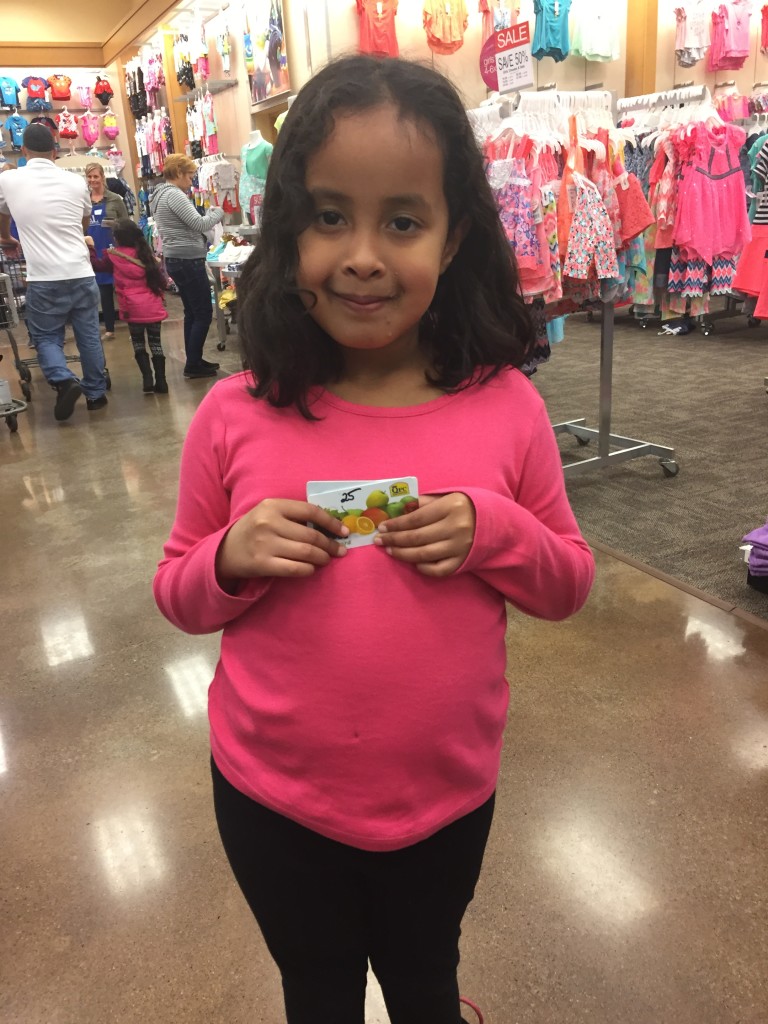 Layla is a math super star!  On several occasions she won a math competition and was given gift cards for shopping!
We were all so proud of her and encouraged her to continue to do good in school – we know she's gonna go far!
NOT TAKING ADVANTAGE, PARTICIPATING IN THE PROCESS! 
Beyond meeting basic needs, Operation School Bell is also an opportunity to encourage and celebrate an observed skill or special attribute we see in the kids we get to serve.
(Steppin' into your authentic & sustainable style begins from the inside-out!)
MAKING A DIFFERENCE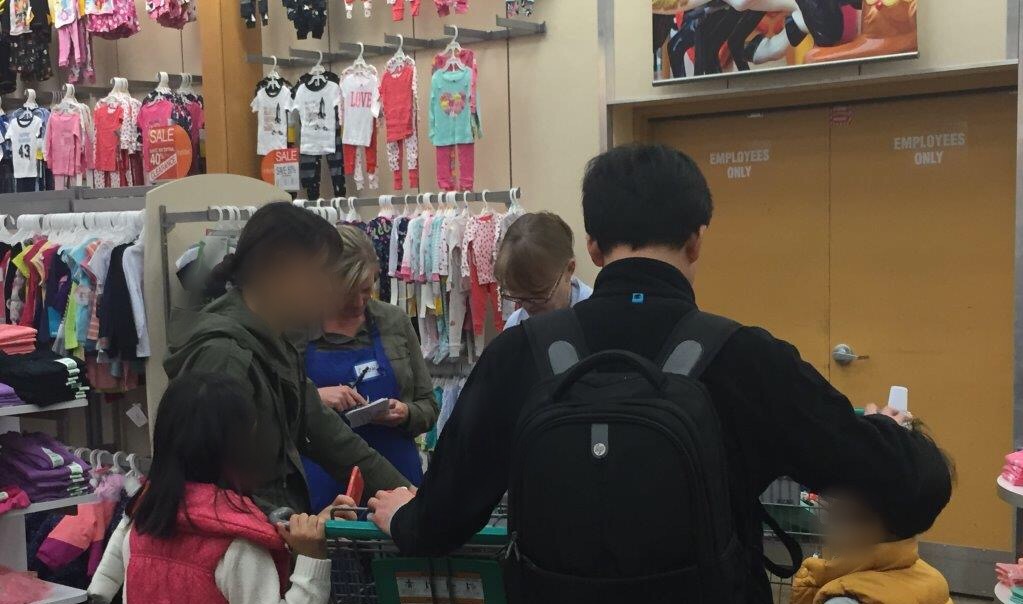 Any time you make a child, or adult for that matter,  "visible", and look into their eyes with a smile and a compliment that speaks to their essence (not just their looks), I believe you make a lasting deposit.  When you engage kids whose families are struggling, or who are themselves at risk,  you are certainly making a difference.  While they might look "normal" on the outside, internally they are often simply "surviving" the chaos.
The husband in this family kept asking,
"Why?"  "But why are you doing this (donating new school clothes)?"
"Because we care", replied one volunteer.
Safe to say,  collectively we are making a difference.
IT TAKES A VILLAGE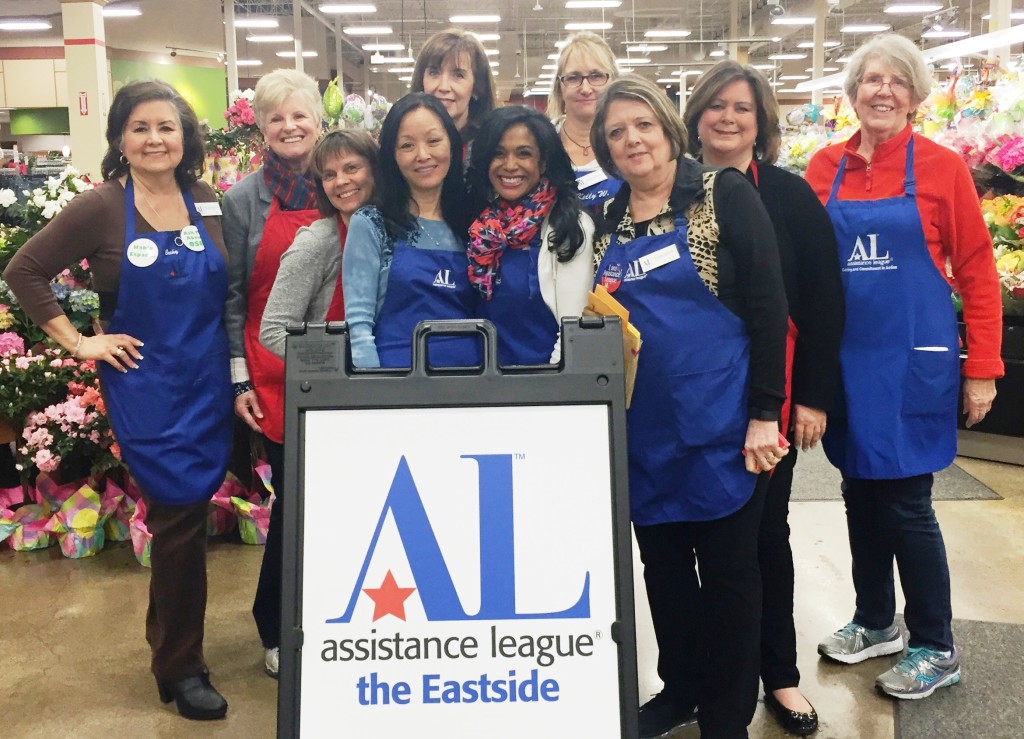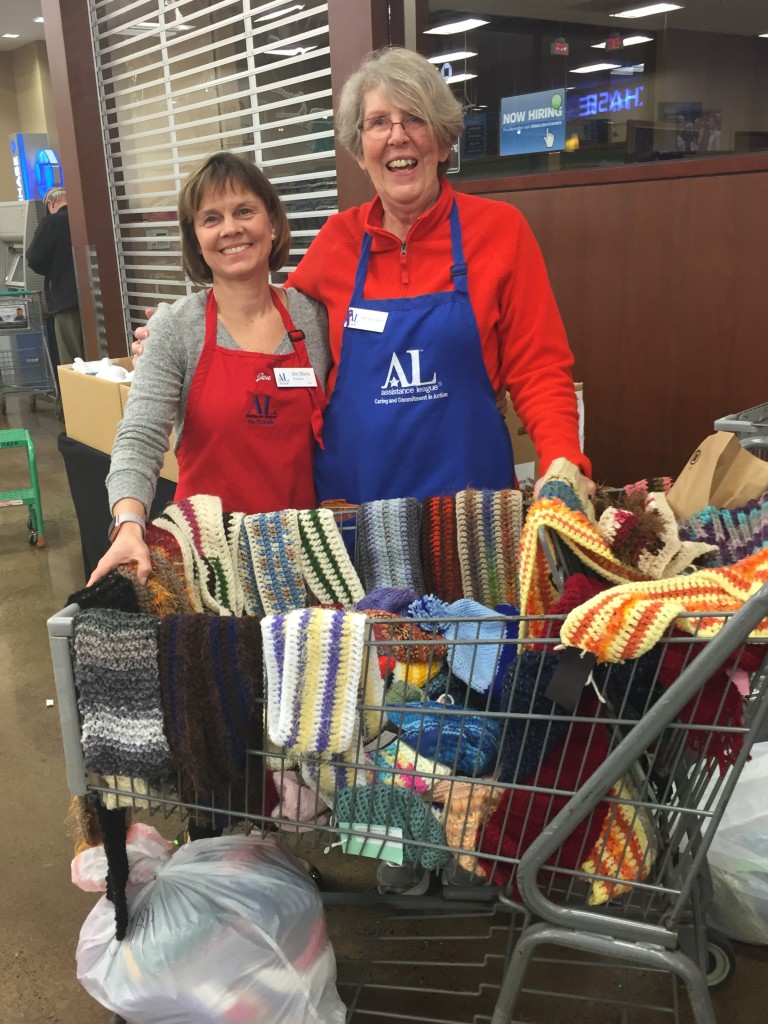 Assistance League of the Eastside Members and Community Volunteers
SHOPPING ASSISTANCE TEAM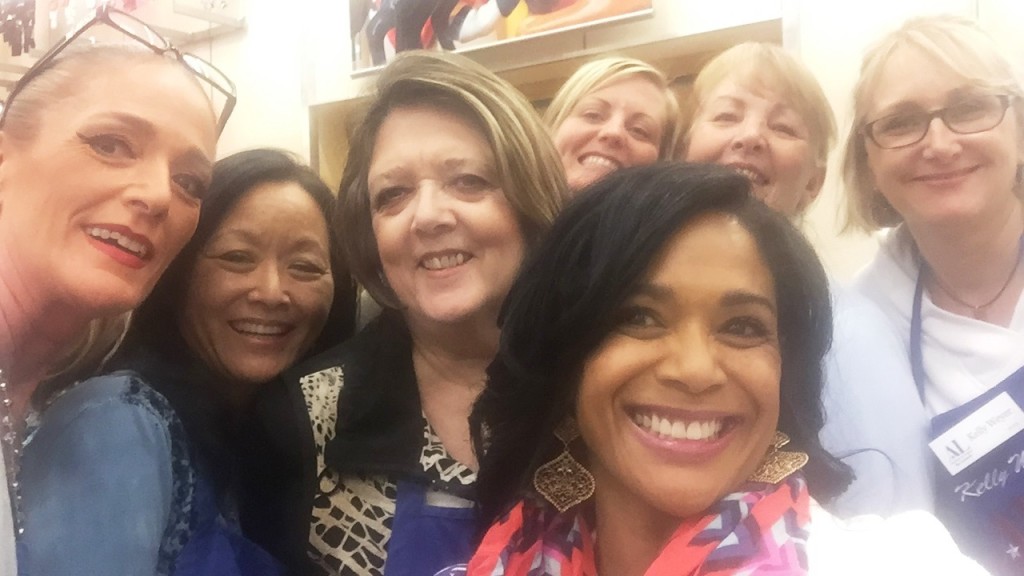 ALWAYS FUN WORKING with HEART – CENTERED VOLUNTEERS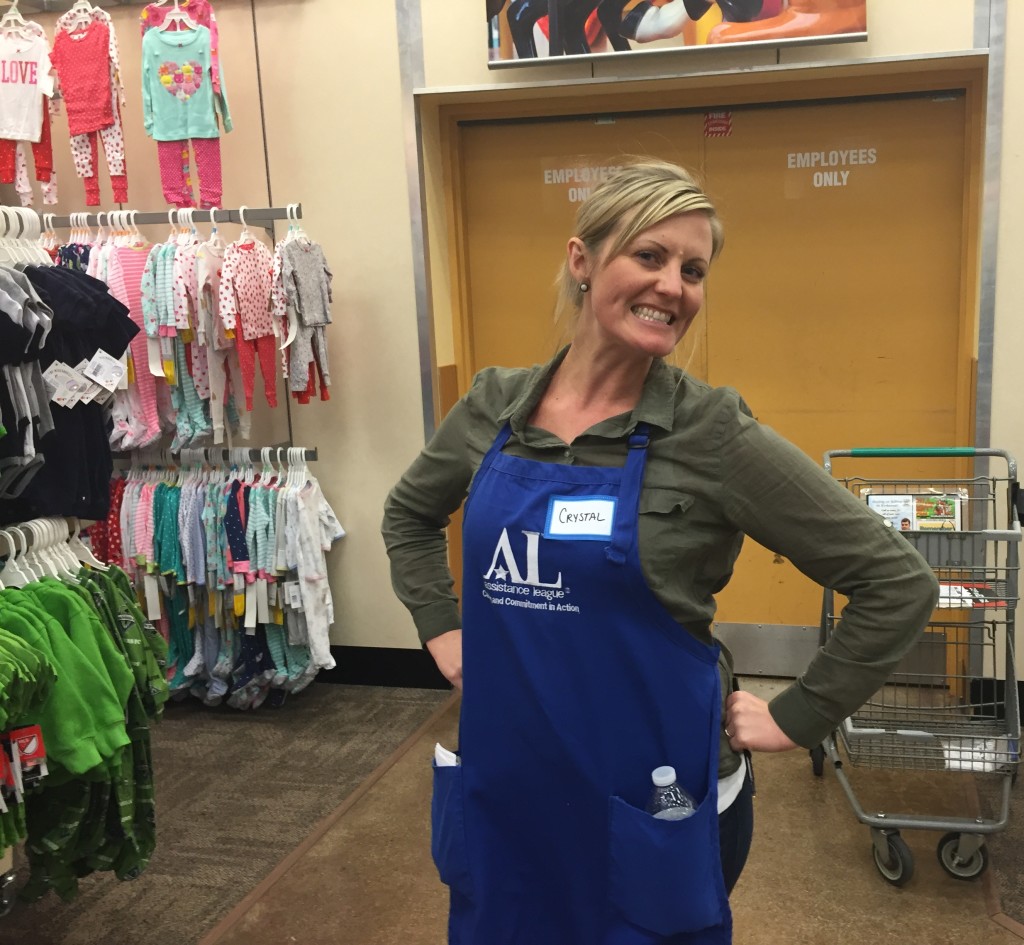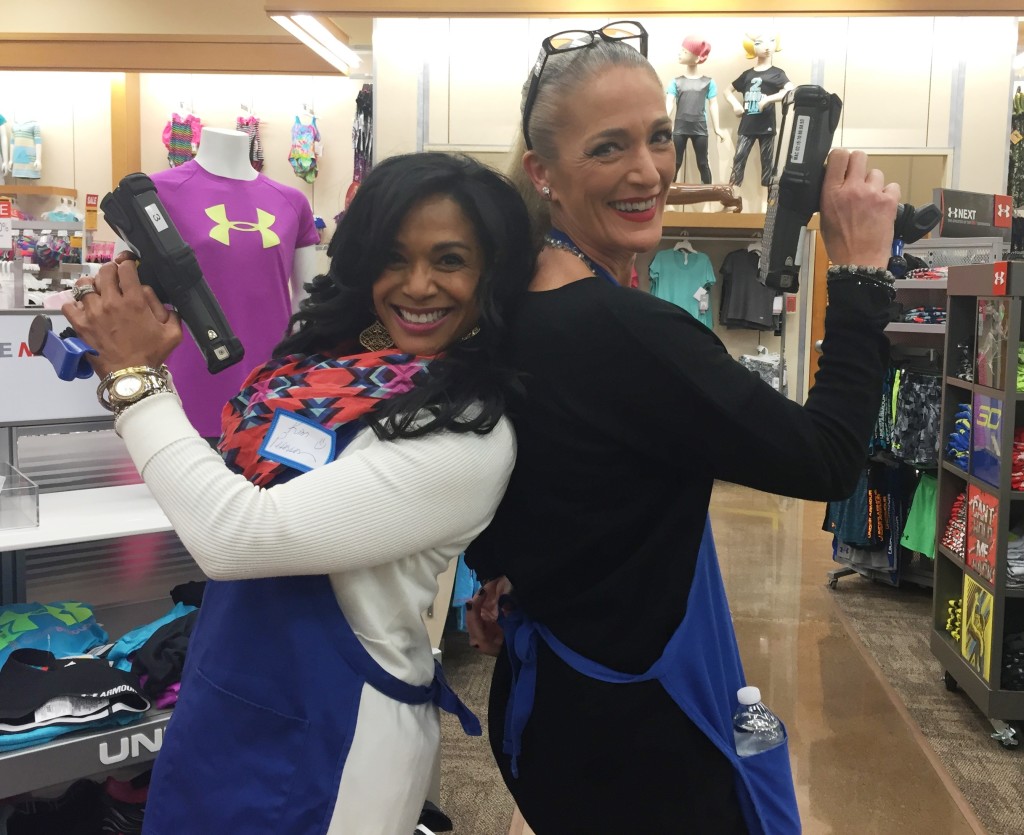 Even though the circumstances that bring clients to the 4 programs offered through the Assistance League of the Eastside are weighty,
there's always a lot of fun to be had while volunteering!
JOIN US

Mark Your Calendars for an Afternoon of Friends, Fashion, and Philanthropy.
Gather your friends for lunch, a runway show featuring the season's latest fashions, and motivational speaker, Kim Peterson, who will inspire us all to find our personal best and "step into style" from the inside-out.
This is a great opportunity to learn more about our programs and to help those in need.
Friday, April 15, 2016
11:00 – 2:00
The Bellevue Westin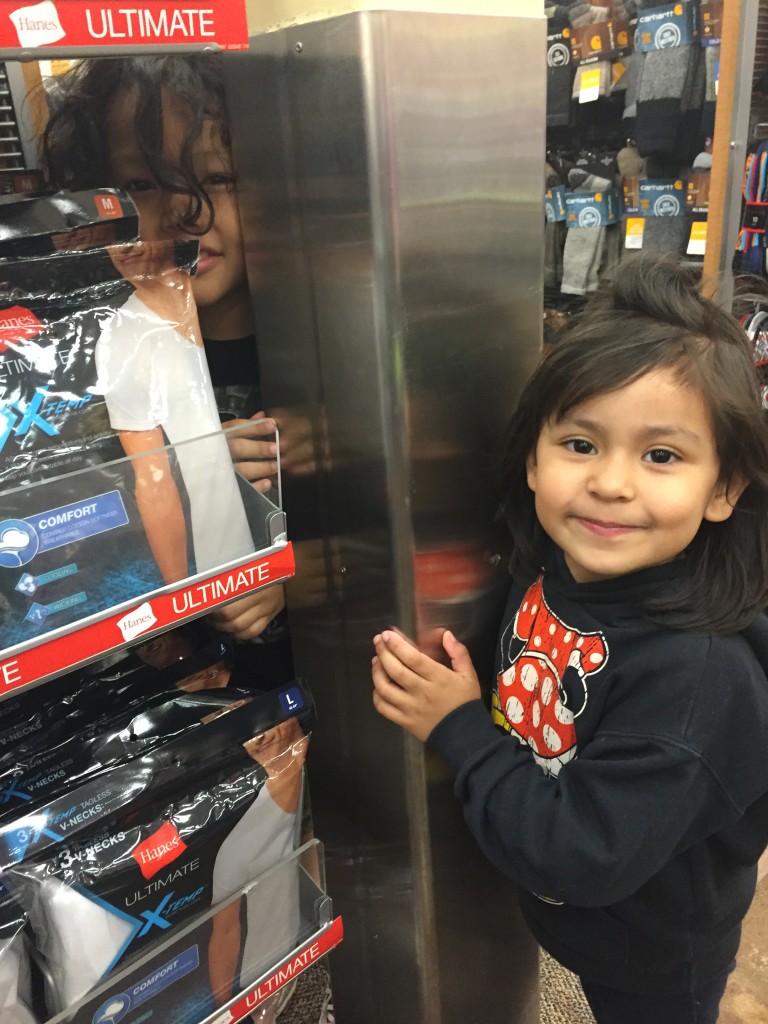 ON A PERSONAL NOTE
What an honor to share at the luncheon!
It's times like this that I feel this crazy life journey of mine was not in vain…I can speak to the issues of poverty, domestic violence, sexual assault and homelessness because I've been through it….moreover I can speak to how impactful organization's such as the Assistance League of the Eastside were in my journey from survival to stability and now success…I haven't always shared my story, but I do now because it points to HOPE.
If I can do it, so can others who need a hand up – and want something better for themselves…
They need to be seen. They need to be heard. They need to have care extended in practical ways so that one-step-at-a-time they can heal and become productive individuals in society.
Thank you Assistance League of the Eastside for the way you see and serve marginalized populations on the Eastside – yes, Bellevue, Kirkland, and Redmond. You make a beautiful difference during ugly, sometime unimaginable times….Honored and grateful to be collaborating with you.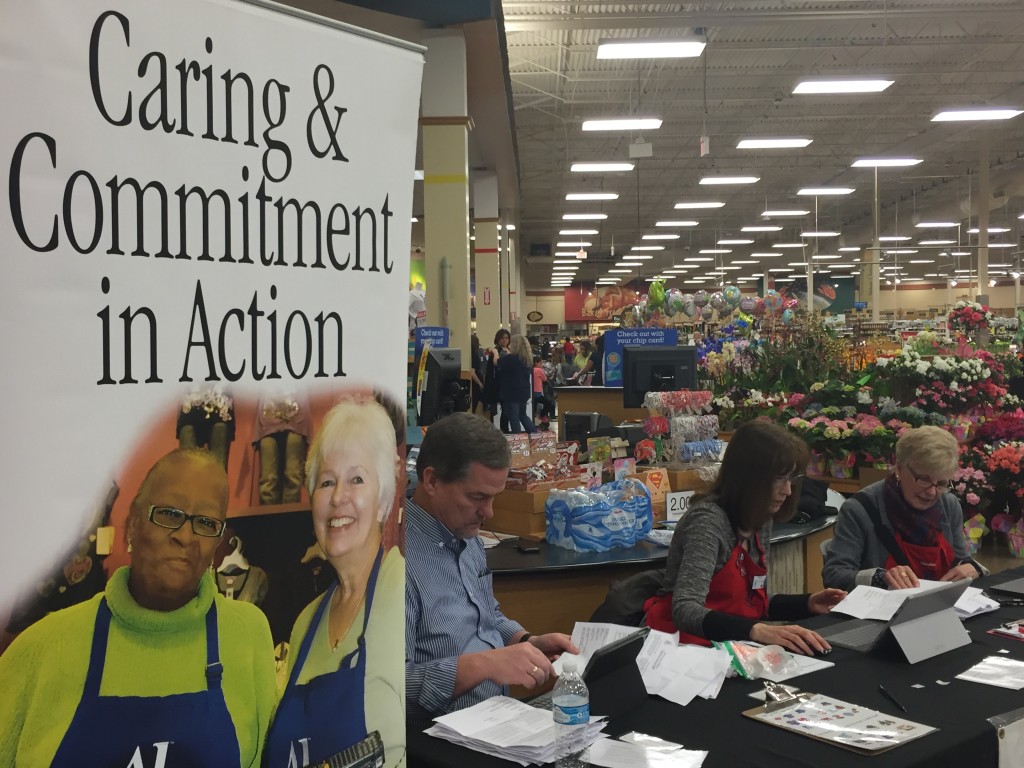 CHAMPIONING YOUR CONFIDENT BREAKTHROUGHS in PERSONAL BRAND, IDENTITY & STYLE from the Inside-Out, Kim
425.503.9885 ~ kim@uniquelysavvy.com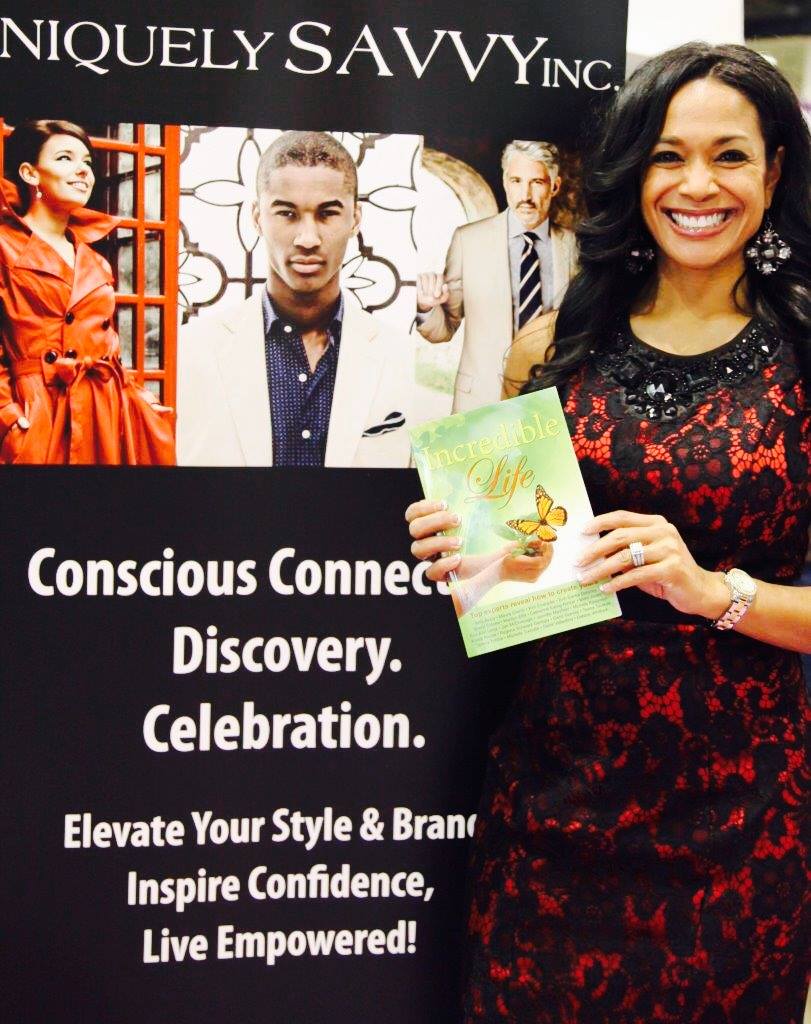 Kim Peterson is Founder of Uniquely Savvy, Inc and is a Champion of People who desire confident breakthroughs in BEing their best,  dressing their best, and showing up their best to align from the inside-out!  Kim works with individuals, teams, and organizations to elevate authentic personal brands and style, inspire confidence, and live more empowered so that they can attract more of who and what they want in business and in life!  As a keynote speaker, workshop facilitator, and personal brand & style consultant, she works decisively and thoughtfully to bring about holistic and goal oriented solutions to those she's honored to serve.