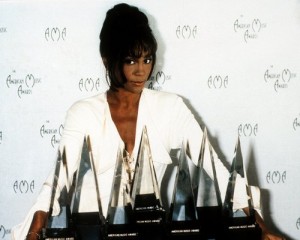 "The Whitney I knew, despite her success and worldwide fame wondered, "Am I good enough?" "Am I pretty enough?" "Will they like me?"  It was the burden that made her great and the part that caused her to stumble in the end."
– Kevin Costner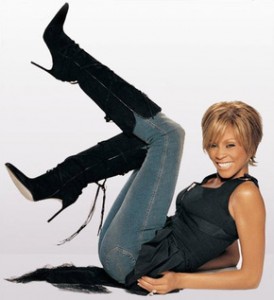 …Yesterday, Whitney Houston was laid to rest (WSJ reporter "recounts the service and a chilling letter Houston's mother Cissy wrote her about a mysterious ring at the doorbell the day Whitney Houston was found dead at a Beverly Hills hotel. Whitney's visit to her mother").
Whitney was talented and absolutely beautiful.  She greatly impacted me as a teen, who both listened intently and soulfully sang the encouraging words that made a difference in my young life.   -I can sing "Greatest Love of All" and still recall all the meaning it had for me in the 80's.  I haven't forgotten the commitment those words inspired me to make regarding the resolve to find……the beauty inside, the sense of pride, the dignity –and to not walk in anyone's shadows.  Do you remember  the lyrics?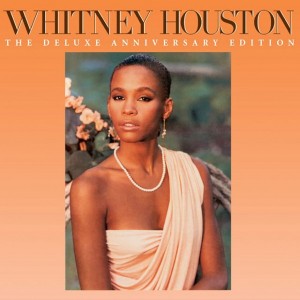 "GREATEST LOVE OF ALL" (chorus)
I decided long ago, never to walk in anyone's shadows
If I fail, if I succeed
At least I'll live as I believe
No matter what they take from me
They can't take away my dignity
Because the greatest love of all
Is happening to me
I found the greatest love of all
Inside of me
The greatest love of all
Is easy to achieve
Learning to love yourself
It is the greatest love of all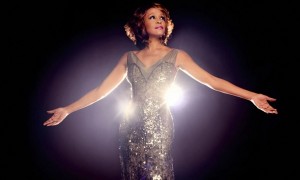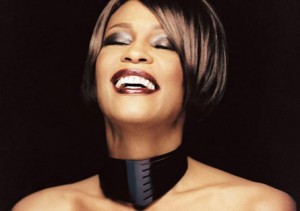 ….It's been both enlightening and sad to learn the depths of some of Whitney's core struggles.  That Whitney struggled with the above questions and addictions that eventually led to her death is a tragic & loud reminder that no matter your beauty, fame, or success, the 'inside' soul work has got to be done.  There are no shortcuts and nobody is immune.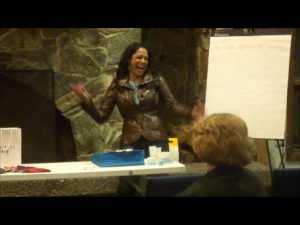 Ironically, Whitney's life ended the very day I was delivering one of my first (and most passionate) inside-out messages to a faith-based community on "From Fear to Freedom".  This FREEDOM journey is ongoing for us all regardless of our spiritual beliefs – we struggle to be free of many things, free across many spheres of our lives.
Through Whitney's trials and tribulations, the one thing that she clung to was her faith.  I trust that now Whitney now knows the answers that YES, she was good enough – just as she was.  YES, she was pretty -beautiful as a matter of fact.  And YES, not only do we like her, we loved her….and we wanted her to get better.
It may sound trite, but her life was not in vain -though it ended in such tragedy.   I am grateful for Whitney's contribution to the music industry, the world, and the very real impact her music had on me…
Thoughts and prayers for her family and friends.
P.S.  Addiction of any kind is a real deal.  If you have friends or family who struggle in this way, I have found support, in part, through Al Anon.  If you personally have an addiction of any kind, there is help available as well (these are just a few resources I am familiar with and thought to share them with you….).
Championing YOU…YOUR CONFIDENCE, BRAND, and STYLE
From The "Inside-Out", Kim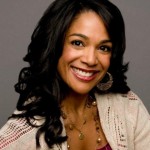 Desire more?
Kim Crumpler is Founder of Uniquely Savvy, Inc and is an 11 year veteran Personal Style & Branding Coach, Personal Shopper, Author, and Speaker. An expert, Kim delivers results and is passionate about helping men & women BE comfortable and confident in their own skin, look and feel amazing, and attract more of who and what they want in life! Kim invites you to: Join the conversation on Uniquely Savvy's facebook business page, call her for a phone consultation to determine how you will best benefit from her expertise, or book her to speak at your upcoming event. Available for keynotes, workshops, seminars, and girlfriend parties, the programs your audience will love range from personal style, to professional image and branding. Additionally, Kim co-authored, "Incredible Life: Top Experts Reveal How to Create Yours", and speaks to a variety of audiences on personal empowerment – bringing inspirational messages of hope and sharing practical tips and tools learned on her inside-out, "From Fear to Freedom" journey. Contact Kim @ 425.503.9885 or learn more at www.uniquelysavvy.com.