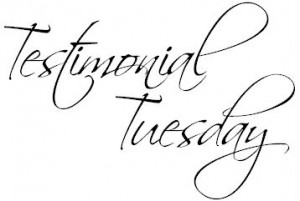 It's testimonial Tuesday!  An opportunity to share highlights & experiences of savvy men and women who've benefited from investing in themselves in small -or big ways.   How?  By aligning their authentic personal brands and personal style with who they are & what they're up to in life!
From increased confidence, to winning more business, to simply saving hundreds, if not thousands, of dollars on mistaken purchases, each week you can read snip-its from a client's POV, as well as learn a bit more about  Uniquely Savvy's style, branding, and shopping solutions .  -I'm honored to have championed individuals in achieving their image objectives both locally and internationally via our Virtual Style Program, and I'm honored that you've stopped by to read our blog.  – To your continued success, Kim!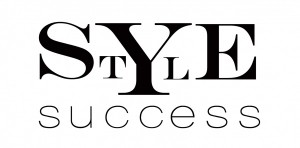 "I asked Kim to help me organize my look so that I could be confident that I would have the appropriate clothes to fit the different roles I play – sometimes several roles in a single day. What I received was far more: a thoughtful inquiry into my values, my passions and my personality which Kim artfully incorporated into my wardrobe and into a seemingly inexhaustible number of looks that I can easily create. I enlisted Kim's help in filling the gaps in my wardrobe. I have never worked with someone as talented, organized and hard working! At every step of the process I marveled at the number of clothing choice errors I would have made, but avoided – thanks to Kim. She has saved me a fortune in dollars and in frustrations. Kim is a great teacher. I have been able to apply the knowledge and skills she imparted, easily. I am so happy with the investment I made in working with Kim. I recommend her wholeheartedly."
~Kate Janeway, Leadership & Transition Coach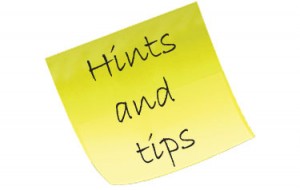 1.  Your wardrobe should reflect your lifestyle.  If 80% of your week is interacting with clients at work, 80% of your wardrobe dollars should be invested in work clothing, accessories, and other work related purchases.
2.  Be discerning when it comes to developing your personal style.  You have to get dressed everyday, why not dress to express your essence, talents, and style preferences?  Give yourself time to explore who you are, what values drive you, and what inspires you, and see how you can translate that into style elements in your wardrobe.
3.  Get outta your rut!  Explore the many stores and boutiques that are available to support your preferences and your budget.  It's a new day, gone are the days when you shop at one main store and risk the chance of seeing someone else wearing your outfit!  Consider supporting your individuality by picking up a wardrobe staple here, a unique accessory there, a novelty piece from online, etc…Explore the possibilities & create the look that's uniquely yours!  Don't know how to shop your closet to bring the pieces all together?  That's one of our specialties, Uniquely Savvy would love to help!
4.  Again, buy pieces that you look and feel at least an "8" in – on a scale of 1-10.  As a base, consider color, drape, fit, proportion, and your personal style/brand message.  You want to really dig what you're wearin', right?  If it's just okay…don't settle.
5.  If need be, enlist the help of an image/wardrobe consultant who can assist you in the discovery process, the translation, or the shopping from store-to-store.
How will you implement some of these tips before you make your next purchase?
Championing YOU…YOUR CONFIDENCE, BRAND, and STYLE
From The "Inside-Out", Kim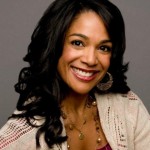 Desire more?
Kim Crumpler is Founder of Uniquely Savvy, Inc and is an 11 year veteran Personal Style & Branding Coach, Personal Shopper, Author, and Speaker. An expert, Kim delivers results and is passionate about helping men & women BE comfortable and confident in their own skin, look and feel amazing, and attract more of who and what they want in life! Kim invites you to: Join the conversation on Uniquely Savvy's facebook business page, call her for a phone consultation to determine how you will best benefit from her expertise, or book her to speak at your upcoming event. Available for keynotes, workshops, seminars, and girlfriend parties, the programs your audience will love range from personal style, to professional image and branding. Additionally, Kim co-authored, "Incredible Life: Top Experts Reveal How to Create Yours", and speaks to a variety of audiences on personal empowerment – bringing inspirational messages of hope and sharing practical tips and tools learned on her inside-out, "From Fear to Freedom" journey. Contact Kim @ 425.503.9885 or learn more at www.uniquelysavvy.com.