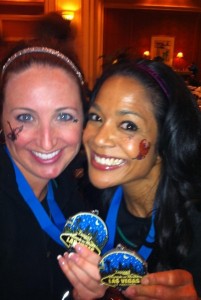 So, many of you know that I went to Vegas to run the Vegas Rock 'n Roll ½ Marathon…..yahoo, my second one in 2011 (my first one ever was to usher in my 40th birthday back in June)!…The magic I experienced was SOOO much more than I could have ever imagined! As a matter of fact, I was simply goin' to run and had no plans of much else, thus I didn't pack for all the glitz and glam that Vegas has to offer (From shoppin', to the rodeo, to the race to benefit Colitis, to the American Country Awards to meeting the cowboys, a country goth artist, and Bocelli's video master….and beyond) . –This trip from beginning to end, was so profound to me and reflects why I passionately do what I do (Champion YOU from the Inside-Out so that you are more comfortable & confident in your owns skin, so that you ATTRACT more of who & what you REALLY want in life)….I just had to write about it so you can see how all the tips, tricks, and I ideas I have written about over the year not only came together for me, but can also come together for you too!
If you're interested, read to get details  or cruise through the photo journal.  Either way, here's to gettin a jump start to attracting YOUR incredible life in 20112!
WHY RUN ANYWAY?
On October 7th, I unexpectedly lost my father due to heart failure. The following day, anther family crisis hit. Two days later, yet another. One week later, my cousin passed away from liver cancer. (Oh yeah, and then there's just the regular bumps in life's road…..) One thing I for sure learned going through my divorce 10 years ago, was this: depression takes a hard toll on the mind, body, and soul – and I didn't want to go back to that place. When life unexpectedly hit this time around, in addition to staying plugged into my daily spiritual practice, I remembered …endorphins. Keep them active and they will help stabilize the reality of loss and grief. (I didn't know this back then…until someone finally suggested to simply go on walks – anything, just get your body movin').
 That said, I committed to, "YES" 1 month out from the time I would pile into corral #17 at the Rock 'n Roll ½…….I did it for mental health. I did it, among other things (self-care, being present in the 7 stages of grief (still in process), pairing back the schedule, "31 Days of Gratitude" challenge, etc.) so that, in spite of my circumstances, my best inside-out me – would still be present for the business and life that still needed to go on.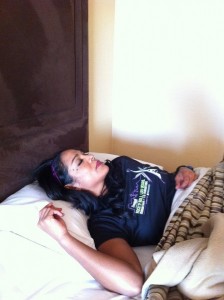 Just for fun:  candid shot taken by Margo.  "What Kim does an hour before running a 1/2 marathon!"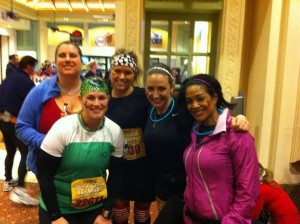 Let's get ready to rumble!
OUTTA TIME, WHAT TO PACK?!
Whew, a whirlwind pack job – I had less than an hour!!! Besides race day gear, I knew Margo & Tiffany wanted to go to the American Country Music Awards, but at first I wasn't interested in packing for the red carpet (did I just say that? Sure did!). I knew the 10 day National Finals Rodeo (Super Bowl for the Cowboys) was sold out, but I had to pack somethin' just in case. Thought I'd go out dancin' (a) night – so an outfit for that. And the rest was to be cozy and athletic.
The benefit to having the right pieces in your closet, with the right color, fit, styling? Being able to pack in a pinch! Even though under packing for all the unexpected adventure, I felt confident enough to mix and match new looks to be "tailored-to-the task", feel fabulous for every last minute event, and ensure that my personal statement of style reflected my personal brand!
• Cowgirl hat
• Suede fringe boots – great movement for dancin'
• Short mini denim skirt – if not in Vegas, when?! 
• Sequin top & skirt
• Black platform boots
• Black leggings, skinny jeans
• A black sweater, a couple more tops and some fabulous accessories……and oh yeah, my simple runnin' get up! (Wasn't feelin' it to dress up for the race…..)
SETTIN' THE RECORD STRAIGHT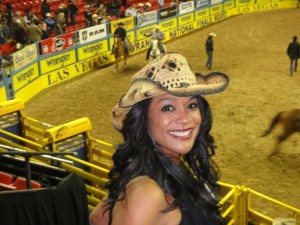 …In case you're wondering…..What happened in Vegas didn't have to stay in Vegas – LOL! This was just good, clean, A-MAZING, fun all weekend long.
The point?
It wasn't about being invited into these adventures because I was striving….or "earning"…or showin' off my lady bits to draw attention. It was all about "being" who I am -and lookin' appropriate for each event (even though I did have to wear the same goin' out top & skirt twice, I mixed them to look different!)
Track with me. I'm not writing to brag, so-to-speak about my trip. -I'm trying to explain the natural law of attraction…when you present your best from the inside-out – you're going to attract what you put out there! …Clearly I had to look presentable. Clearly I had to be confident in my own skin enough to "BE", when approached. Then I had to be present enough in the moment to……listen and engage.
How does one do this? By operating out of their core essence (imperfect though it may be…). That's why all year I've been saying "authentic essence & style is an inside-out job". My goal was to at least encourage you to think about this on "Whatcha Workin' on Wednesdays" by asking you what you are working on: stylistically, relationally, professionally, spiritually – it all counts for the individual who knows the value of inside-out personal style & branding.
As I've said all year long, you can only be as beautiful and free on the outside as you are on the inside……It is the total inside-out package that "attracts". How are you showin' up in life to attract what you really want in life?
Side note: The beauty of operating out of your authentic core authentic essence? People will either be drawn toward you or be repelled by you. Either way, what is….IS. There is no striving, no manipulation. Who you are in community with, who you attract, who you run with, is because that's what you are attracting. Make sense?
Here's to gettin' a jump start to attracting more incredible life in 2012.  Who wants to join me?!
UNEXPECTED FAVOR – ALL WEEKEND LONG ….GRATEFUL, DIDN'T TAKE ANYTIHNG FOR GRANTED!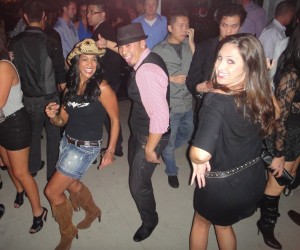 Surrender @ the Wynn Hotel – Really?  That's the line?  We got in VIP:  no cover & the mini line for us!  Was packed out, but we slowly……created a dance floor!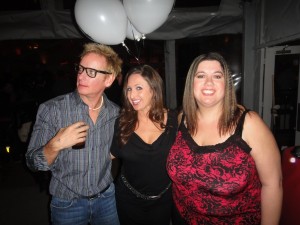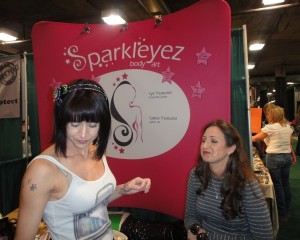 Cowboy Christmas – Margo:  getting' last minute accessories for race day.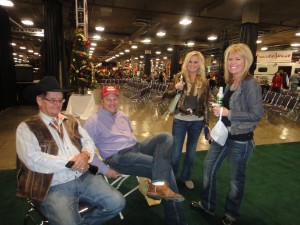 Cowboy Christmas –  Dallas on the left, a vendor, called around town to find me tix for the sold out 10 day National Finals Rodeo. Found 'em from $175, to $80.  Had my $80 and went with this, oh so stylish family……..tried to hand over my cash and Jason (and his beautiful wife Anne) said, "Put your money away"…..NO WAY!!!!!!!!  I graciously received the gift and paid it forward by treatin' the girls to the music awards….after all!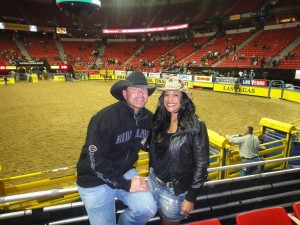 Cute cowboy + good lookin' black hat?……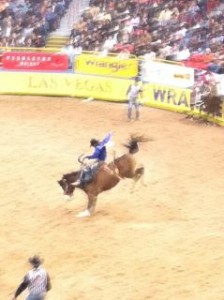 Captured so much on vid, it was a-mazing!  Seems this bull rider is from Seattle!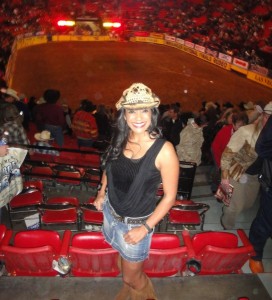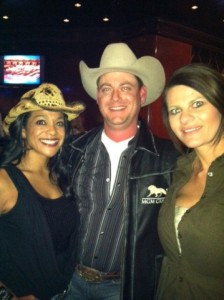 Post rodeo met Eddie Priefert and the Priefert crew – major sponsors of the NFR.  Susie & I talked fashion, life….rodeo  and hung VIP style for the remainder of the night!
Jeff Nash, Priefert VP of Sales & Marketing and motivational speaker, has shared the stage with Zig Ziglar many times.  (Post rodeo @ the MGM with Tommy G. :  inspired by convo on faith, family, gratitude, and…..life.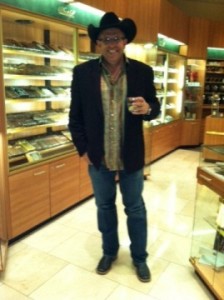 Tommy, of Tommy G. Productions…a well dressed (you should have seen the drape, the texture of his sport coat!), well accomplished cowboy on the production side of the rodeo business.  -Congrats, just saw Tommy's Muttin' Bustin clip on Fox News.  Have you heard of it?  What a fabulous experience for the little guys!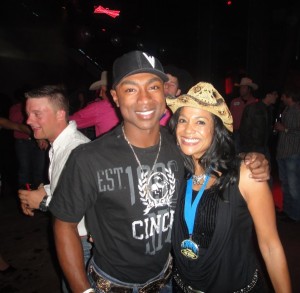 Cory Solomon had been ropin' since he was four. His dream?  The NFR…2011 was his year and he was among the top 15 in the world.  In the end, Cory took home the gold buckle! ….Proud for him, for sure.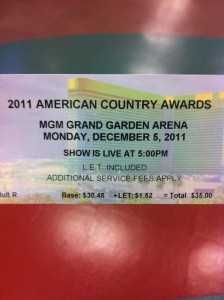 Our last day, still chalk full of adventure and surprises:  American Music Awards!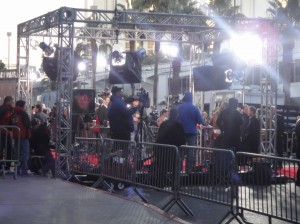 The Red Carpet….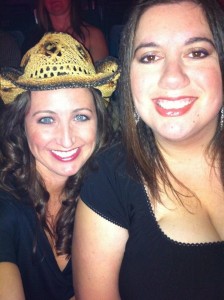 Margo & Tiffany……loved Vegas!  Thanks so much for inviting me :-).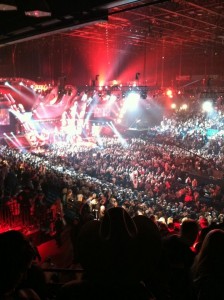 "10, 9, 8………taping – everybody cheer!"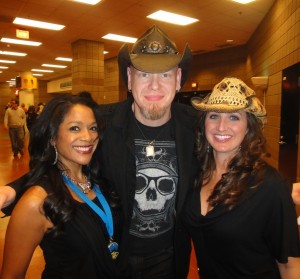 Country goth artist, Jason Charles Miller tells Uniquely Savvy what he wore for the awards.  Don't forget to check out his new CD, "Uncountry".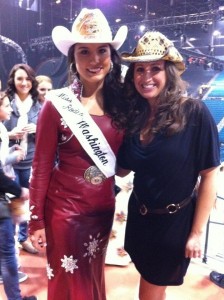 Rodeo Princess, Miss Washington and Margo…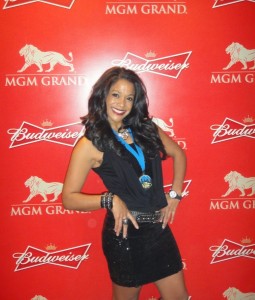 At the awards show with my medal and my rhinestone stallion, Austin.  Tied him to my shoe for the 1/2 and layered him up as a necklace for the nightlife (Tiff's idea, btw!)…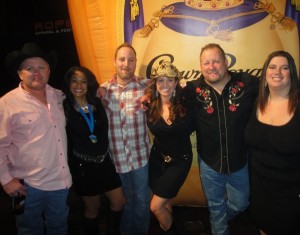 Margo and Tiffany met Western Justice last year at the 1/2.  This year we chatted 'em up and danced a few songs with Jim, the drummer….nice two step!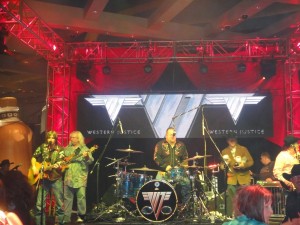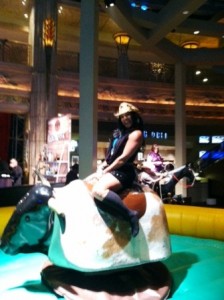 Margo and I tried our skills ridin' the mechanical bull….Hung in there a while & have nasty burns to prove my commitment to stay on!  -Not so sure about the cost benefit ratio on that one!  
Ahhhhh, almost to the plane!  Had a nice lunch with Luca, Andrea Bocelli's video master and then hailed a cab.  Was asleep before take off.
Aligned from the inside-out, attracting more of who & what I want in life + a whole lot of favor.  -Thanks for taking a peek at what that can look like for you too!
Championing YOU, YOUR CONFIDENCE, YOUR BRAND, and YOUR STYLE from the "Inside-Out" – Kim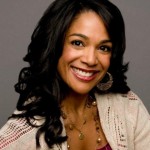 Desire more?
Kim Crumpler is Founder of Uniquely Savvy, Inc and is an 11 year veteran Personal Style & Branding Coach, Personal Shopper, Author, and Speaker. An expert, Kim delivers results and is passionate about helping men & women BE comfortable and confident in their own skin, look and feel amazing, and attract more of who and what they want in life! Kim invites you to: Join the conversation on Uniquely Savvy's facebook business page, call her for a phone consultation to determine how you will best benefit from her expertise, or book her to speak at your upcoming event. Available for keynotes, workshops, seminars, and girlfriend parties, the programs your audience will love range from personal style, to professional image and branding. Additionally, Kim co-authored, "Incredible Life: Top Experts Reveal How to Create Yours", and speaks to a variety of audiences on personal empowerment – bringing inspirational messages of hope and sharing practical tips and tools learned on her inside-out, "From Fear to Freedom" journey. Contact Kim @ 425.503.9885 or learn more at www.uniquelysavvy.com.