#4  Design Your Unique Statement of Style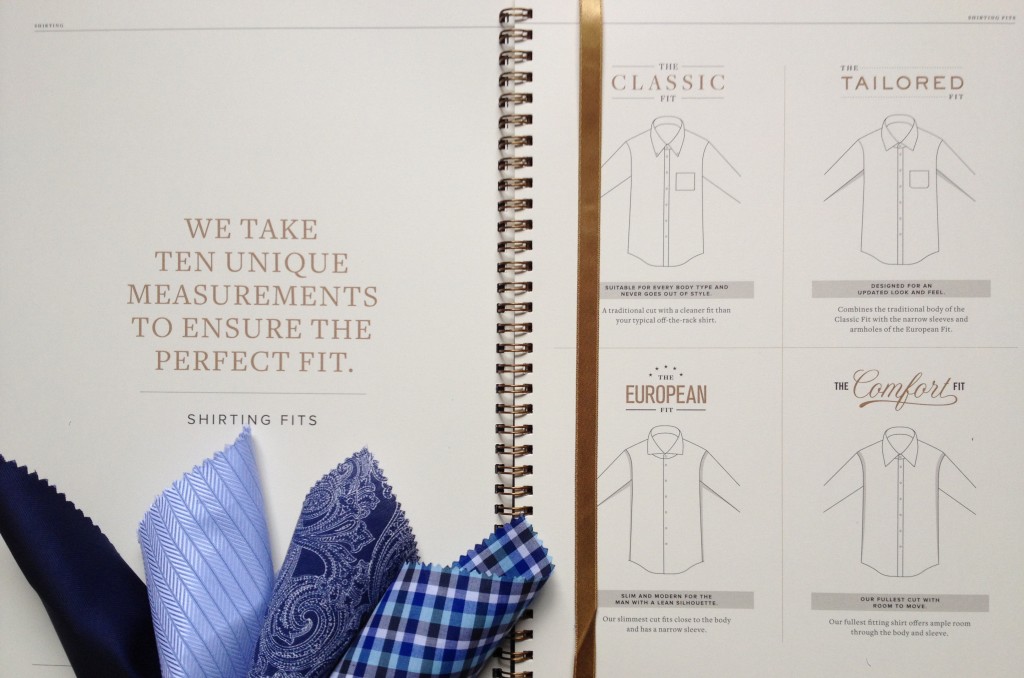 Do you know a man who wishes for a better fit or personalized style?  Have you heard of J. Hilburn?

He was jazzed!
Yesterday I worked with a Sales VP to design 3 shirts and a suit.  Having 8 tiers of luxurious Italian fabrics to chose from, we designed 3 custom dress shirts (entry point $100 not including the 30% off). While we have fashion fabrics for date night and more casual looks, he went the business route with 2 gorgeous herringbones, and an understated plaid, in exquisite textures/patterns. (Noteworthy:  J. Hilburn fabrics come from the same mill as Armani, Zegna, Burberry & Ralph Lauren Purple, but at a fraction of the cost).  First we chose the fabric, then the body style,  collar, designed the front, chose the style of cuffs, and designed the back.
His suit was selected in a gorgeous super 120 Italian year-round weight wool (the one below is a window pane with understated purple/blue threads).  How did we do it? We first chose the jacket style with number of buttons, followed by the lapels he desired, style of pockets, and vents.  Oh yes, and the lining he wanted to be distinguishable in light blue!…The trousers were his call too.
To set the framework on pricing & time:  This top tier personalized suit $850…$595 on promotion.  All of this occurred in his office in about 45 minutes!
What's your preference?  Flat front or pleats, cuffs or no cuffs…you determine your break. The best part is that we got his seat & thighs to be just right, eliminating all the extra fabric.
TIP:  If you have a long torso and short legs, you may opt for a 2 button vs. 3 button style…The 2 button is also on trend right now, but you get to choose…it's all up to you!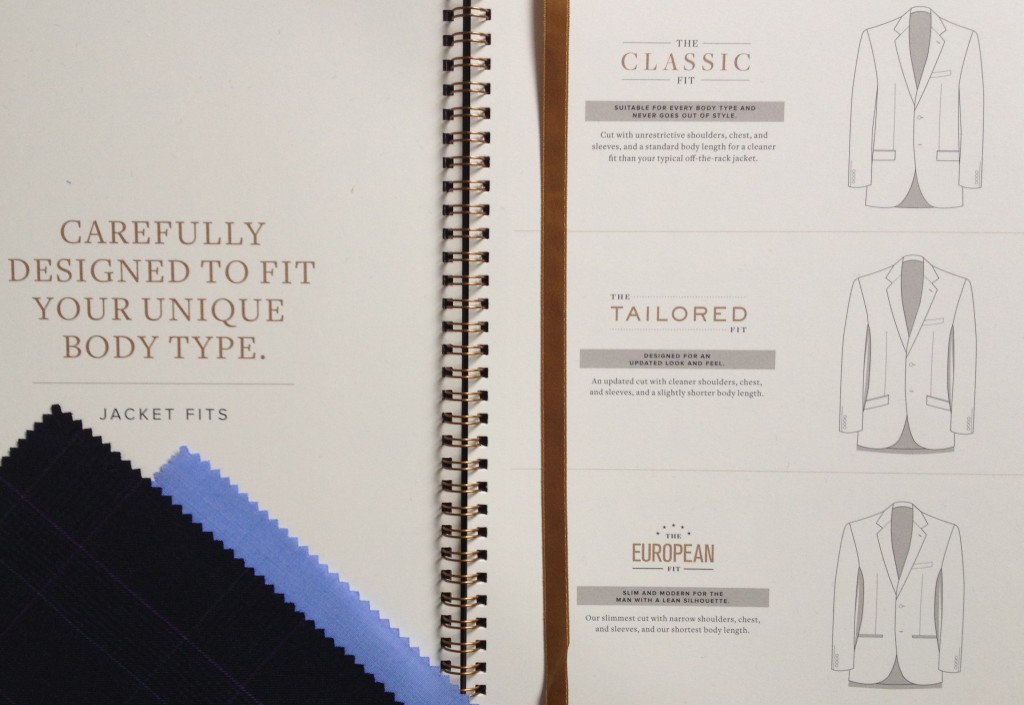 ~
30%off  for my 1st 30 clients~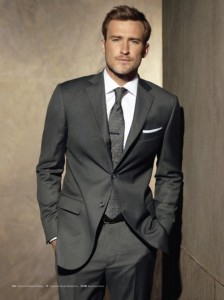 *Design your unique look while getting your perfect fit: 
Sure, everybody's wearing a white shirt, but you know yours was designed specifically for you with the best fit & style in mind!  Like contrasting collars or cuffs?  Colorful lining in your suit?…This is just the beginning.  Once we get your fit down, you can even create online….on your own!

*Understated to Daring
From understated elegance (solids, traditional patterns w/a twist) to daring & trend setting (bold colors &  fashion patterns for social dressing)
I have your options…what you see here is just a sample.

*Unique design details made special
…Check out our unique colors, patterns, textures, and the way we add touches of "extra special".  Enhance your build  and your dashing good looks
by choosing best practices for both color and fit – especially nice valuable if you've already learned what your secret formula is!
 If you or someone you know is hard to fit off the rack, or is ready to explore options for a perfect fit, let me know.  I'd be honored to introduce you to J.Hilburn firsthand.

In the meantime you can look JH up in Forbes, GQ, Esquire, and Inc magazines.
Happy Fashion Friday and enjoy your weekend!
Championing YOU…YOUR STYLE, BRAND, AND CONFIDENCE
from the "Inside-Out", Kim
Desire more?
Kim Crumpler is Founder of Uniquely Savvy, Inc and is a veteran Personal Style & Branding Coach, Personal Shopper, J. Hilburn Custom Menswear Style Consultant, Author, and Speaker. An expert, Kim delivers results and is passionate about helping men & women BE comfortable and confident in their own skin, look and feel amazing, and attract more of who and what they want in life! Kim invites you to: Join the conversation on Uniquely Savvy's facebook business page, call her for a phone consultation to determine how you will best benefit from her expertise, or book her to speak at your upcoming event. Available for keynotes, workshops, seminars, and girlfriend parties, the programs your audience will love range from personal style, to professional image and branding. Additionally, Kim co-authored, "Incredible Life: Top Experts Reveal How to Create Yours", and speaks to a variety of audiences on personal empowerment – bringing inspirational messages of hope and sharing practical tips and tools learned on her inside-out, "From Fear to Freedom" journey. Contact Kim @ 425.503.9885.