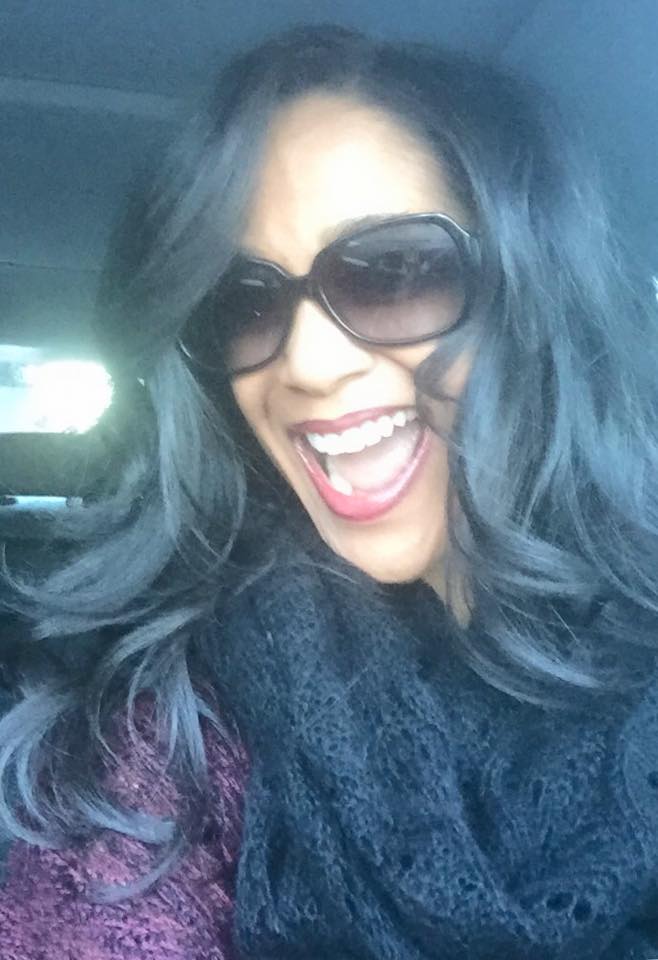 Tell me a highlight of your year? One of mine? Netting out 2014 w/a smile!!!!
2014 didn't start the way I "planned"! And the year? …Let's just say, what could have held me down and turned me inside-out, God used for good! … I'm stronger and more grateful than ever!
January 2014 began with (7) painful road blocks, disappointments and obstacles personally/professionally which compounded until I hit RESET (end of Jan) and refocused on my vision board which I had created before the storm.
SUCCESS TIP:
Hit RESET often & keep your eye on the prize.
…Those were followed up by unexpectedly losing my Uncle Gus, then a call to be "transparent/vulnerable" to give the speech, "Challenge the Lies, Champion the Truth: Move from Fear to Freedom!"
SUCCESS TIP:
Rally your troops to stand in the gap w/you when you're feeling scared. Prayer is a most powerful thing and brought peace!
…That was followed by months of more painful, deep tissue growth spurts (The TEST of the speech so-to-speak)…
SUCCESS TIP:
How do you eat an elephant? One small bite at a time. Take baby steps and allow time for digestion!
…I believe all this was preparing me in part, for bein' available to say YES to the gift of having my nephew D, live w us for (only) 2 months!…The path of acceptance for all that encompassed his departure still requires much learning of me (desired: presence, education, discernment).
SUCCESS TIP:
Out of site doesn't really mean out of mind, nor out of "responsibility".
As 2014 comes to a close and as a friend and I were just sharing thoughts over the unexpected loss of our good friend, Dyko….we acknowledged our gratitude for our anchored relationship w God, for it is in that we are (I am) able to ride out the inevitable pains, gains and losses not only in 2014, but in life.
SUCCESS TIP:
Consider relationships and celebrate today what you think can be put off until tomorrow. Tomorrow is not promised to any of us…..
…Blessed by your friendship- I think of you, your families, posts, convos, and "happenings" often! Thanks for sharing life w me -and here's to our best year ever… Ready or not, here we come 2015!!!!
XOXOXO
READY to BE CHAMPIONED in YOUR STYLE, BRAND & CONFIDENCE?  Call me… 
425.503.9885 ~ kim@uniquelysavvy.com

Kim (Crumpler) Peterson is Founder of Uniquely Savvy, Inc and is a veteran Personal Style & Branding Coach, Wardrobe Stylist, J. Hilburn Custom Menswear Style Consultant, Co-author, and Speaker.  With a commitment to excellence (not perfection!), Kim delivers results and is passionate about helping men & women BE comfortable and confident in their own skin, step more into their potential, and attract more of who and what they truly want in life! Kim invites you to: Join the conversation on Uniquely Savvy's Facebook business page, call her for a free phone consultation, or book her to speak at your upcoming event. Available for keynotes, workshops, seminars, and girlfriend parties, the programs your audience will love range from personal style and professional image and branding, to success, hope and freedom. Additionally, Kim co-authored, "Incredible Life: Top Experts Reveal How to Create Yours", and speaks to a variety of audiences on personal empowerment – bringing inspirational messages of hope and sharing practical tips and tools learned on her inside-out, "From Fear to Freedom" journey. Contact Kim @ 425.503.9885.