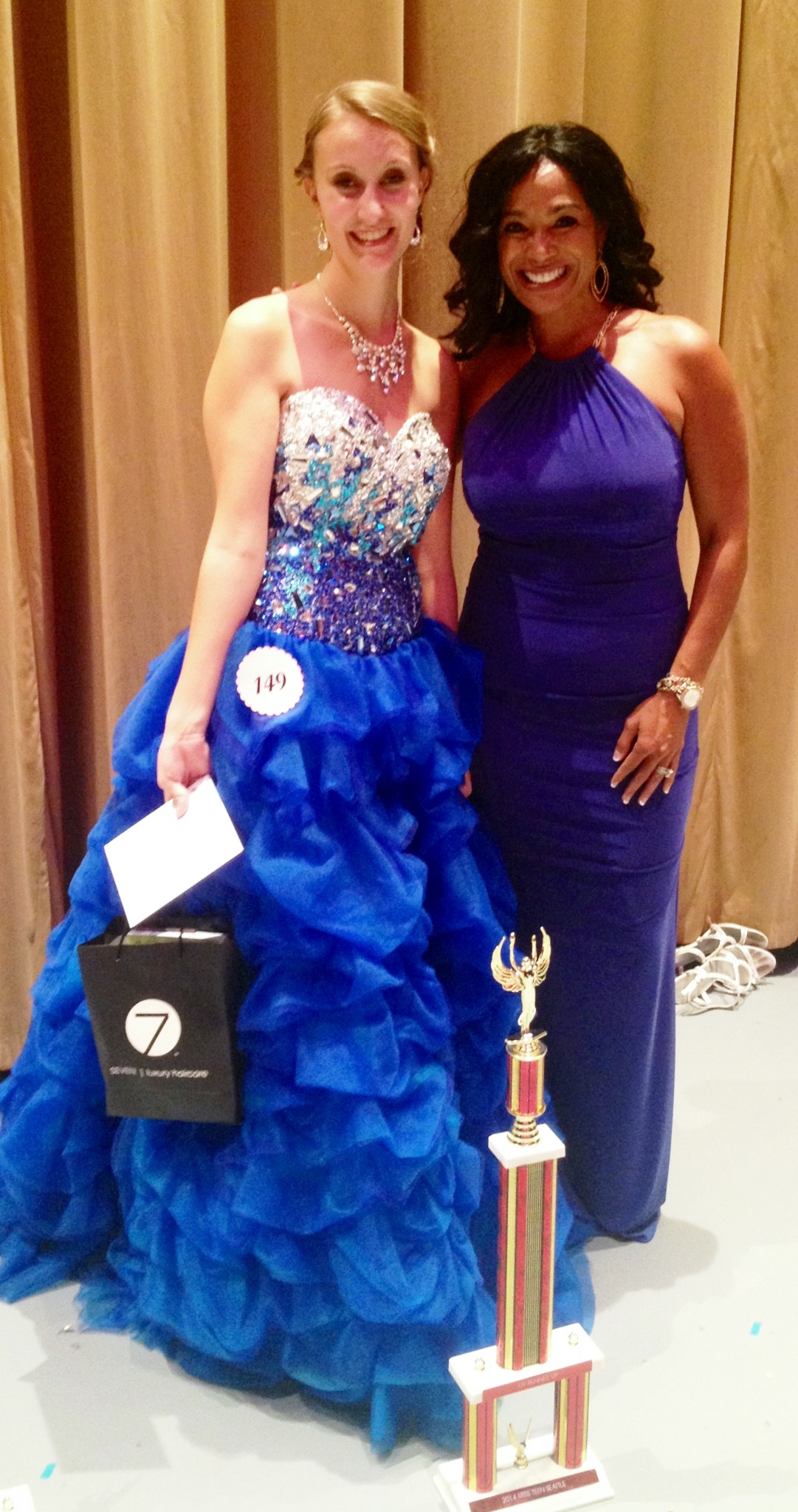 1st Runner Up – Miss Teen Seattle 2014
"I would go back to the time in history when people 1st started photo shopping images of women and men began objectifying women (and speak up for change)…."  – 1st Runner Up – Teen Division, Miss Seattle 2014
The question was something like, "If you could go back to any period of time in history when would it be and why?"
This TOP 10 FINALIST, who caught my ear…and attention day one, didn't skip a beat when she replied to this spontaneous question day two.  She clearly articulated a passionate message to convey the harm this does for young girls and women today.  We have to be thinner, small here, bigger there…..we have to look like what we see in magazines….we are all comparing ourselves to images that just aren't real and the objectification by men doesn't help.
….That's a problem I've experienced – how about you?  For sure we'll be talking about that more.
Just last night I heard a Pastor share on the radio that he overheard his daughter and friends (9 and 10 years old) at her slumber party going around the circle saying how many pounds they each needed to lose.  Astounding.
The messages we need impart to young girls is:  We are uniquely and wonderfully made – individually- with a fabulously different design for our bodies.  The color of our skin, shape of our noses, size of our hips and breasts were designed *on purpose* and don't warrant comparison.  Our girls are believing the lie………We have got to #challengthelie and #championthetruth.
We need the wisdom that speaks to self-worth, value and celebration of who we are….our true identity.  Yes, I will say our identity is not found on the pages of People, InStyle, or on the big screen…. or in what a man (or a woman) may say about us –or in comparing ourselves to others on social media.  ……..It's *past time* to dramatically shift the message.
Do you know the impact photo shopped images, images of women who continue "improving" themselves via plastic surgery, and pop culture's general attitude on beauty has on our impressionable young girls (and boys)? ….Have you considered that the comments boys make about a girl's body or looks have weighty consequences that if unresolved follow girls into adulthood.  The implications emotionally, spiritually, mentally, and physically are real and (can be) severe….Severe not only for the girls who receive them, but the boys who have been trained up with an attitude/mindset that that's okay.
Proud of her courage to speak boldly on behalf of all of us women and girls, Happy Fashion Friday!
#Insideoutbeauty #Feartofreedom  #Anotherchampion
Championing YOU…YOUR STYLE, BRAND, AND CONFIDENCE
from the "Inside-Out", Kim
Desire more?yl
Kim (Crumpler) Peterson is Founder of Uniquely Savvy, Inc and is a veteran Personal Style & Branding Coach, Wardrobe Stylist, J. Hilburn Custom Menswear Style Consultant, Co-author, and Speaker.  With a commitment to excellence (not perfection!), Kim delivers results and is passionate about helping men & women BE comfortable and confident in their own skin, step more into their potential, and attract more of who and what they truly want in life! Kim invites you to: Join the conversation on Uniquely Savvy's Facebook business page, call her for a free phone consultation, or book her to speak at your upcoming event. Available for keynotes, workshops, seminars, and girlfriend parties, the programs your audience will love range from personal style and professional image and branding, to success, hope and freedom. Additionally, Kim co-authored, "Incredible Life: Top Experts Reveal How to Create Yours", and speaks to a variety of audiences on personal empowerment – bringing inspirational messages of hope and sharing practical tips and tools learned on her inside-out, "From Fear to Freedom" journey. Contact Kim @ 425.503.9885.